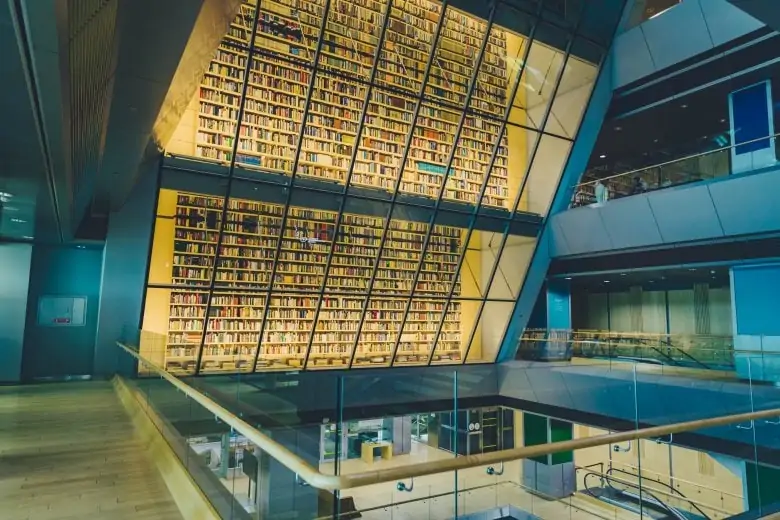 Opposite the Old Town, on the left bank of the Daugava, rises the building of the National Library of Latvia or the Castle of Light. This is one of the most significant cultural buildings in the history of restored Latvia. The library's new building was opened in August 2014, designed by the world-renowned Latvian architect Gunārs Birkerts.
The library is a cultural and information center which offers a list of opportunities for domestic and foreign visitors - you can visit a wide range of themed reading rooms to get acquainted with grandiose bookshelves, periodicals, audio/video recordings, and rare publications. The library also has a Cabinet of Folksongs (Dainu Skapis) for public viewing, a world-class cultural asset and included in the UNESCO Memory of the World Program. In addition, the Castle of Light regularly hosts various exhibitions, concerts, and lectures. Here you can also find wireless internet, a cafe, a restaurant, and undoubtedly the most beautiful view of the Old Town.

The main task of the library is to create and preserve the collection of national and world literature and ensure its free access to everyone. The core of more than 4 million items stock is Latvian and foreign publications on Latvia and Latvians.
Opening hours may change on the days of large events, so we recommend checking the availability of the library at this link before your visit