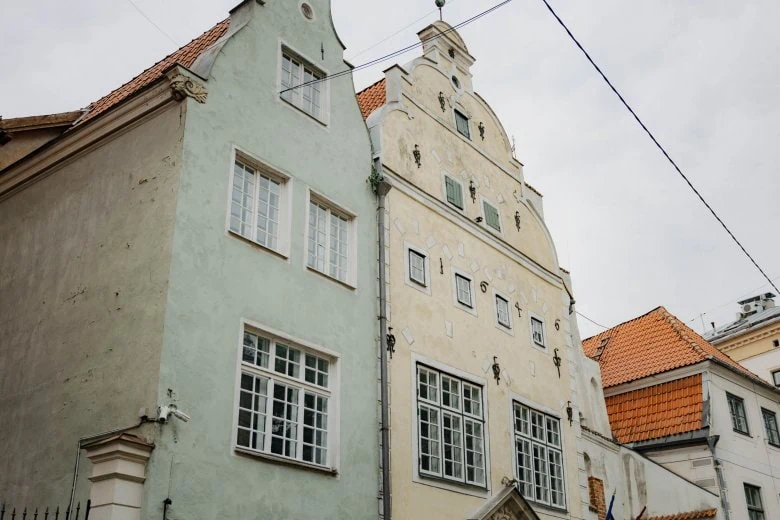 The oldest residential complex in Riga has survived from the 15th century. The three houses, which had been cramped together, had long been called the Three Brothers - legend has it that men of the same family built them. The buildings, which are several centuries old, now house the Museum of Architecture and the National Center for the Protection of Cultural Monuments.
In the Middle Ages, Mazā Pils Street was located on the outskirts of Riga - craftsmen inhabited it, and both the oldest of the Three Brothers' buildings (No. 17) were used for production and trade. Without any significant ornaments, this building was built around 1490 - the stone pillars of the sleeves were the only ornaments of the house. There was one large room in the house where work, trade, and everyday life took place. It still retains its historical appearance.

The middle "brother" is the most luxurious. It was built in 1646. Above the entrance, you can see the inscription "Soli Deo Gloria!". Unlike the oldest house, this building had a large hall with large windows above the gallery, and specially designed living rooms were also located on the courtyard side of the house.

The third building (No. 21) was built in the second half of the 17th century, with small apartments on each floor. An exciting element of the facade - is a mask, which, according to the house owners, has protected the occupants from evil spirits.