Discover the less trodden left banks of River Daugava.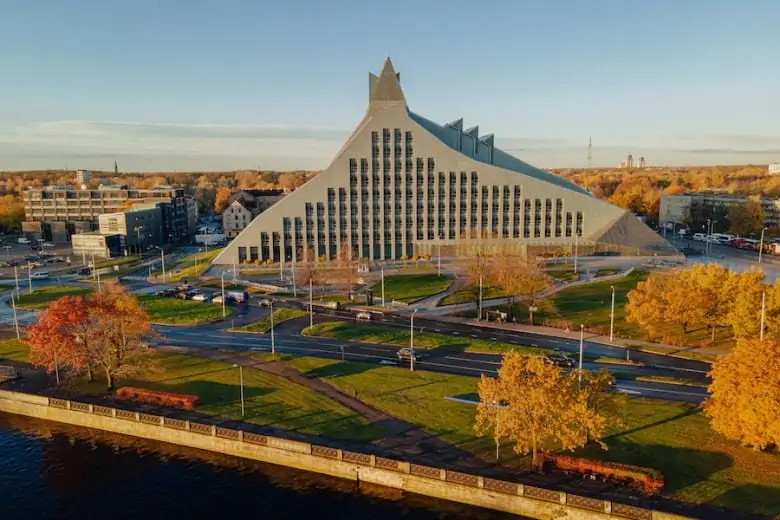 National Library of Latvia
Just across the Akmens Bridge, an extraordinary edifice rises above the cityscape. This much-anticipated construction, also called the Castle of Light, was revealed in 2014. Since then, it has become a beloved study place for students and book lovers. In addition, there's always several exhibitions showcased throughout the building. You can also catch a magnificent view of the historical center from here.
Address:

Mūkusalas iela 3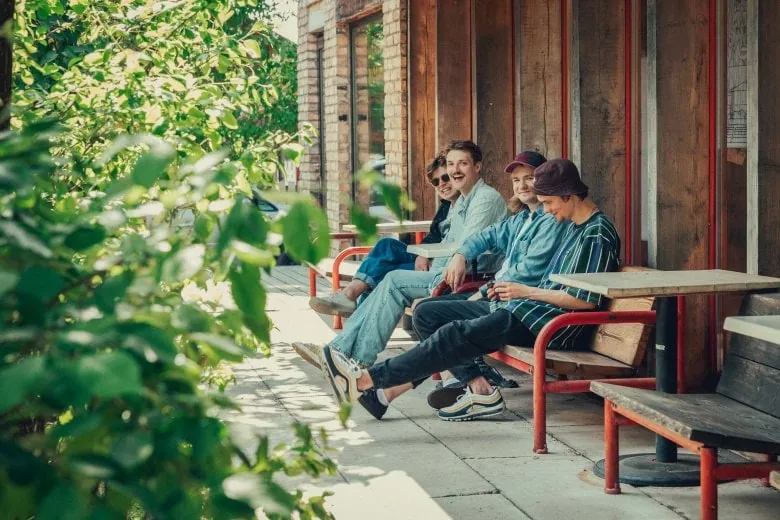 Kalnciema street quarter
Surrounded by charming wooden buildings, this idyllic pocket of tranquility has been organizing farmer's markets every Saturday since 2008. There's also a gallery, design studio, a restaurant and wine shop on site. Head there for some local goodies, street food vans and crafty treasures. When the weather allows, the quarter also hosts open-air concerts and other performances.
Address:

Kalnciema iela 35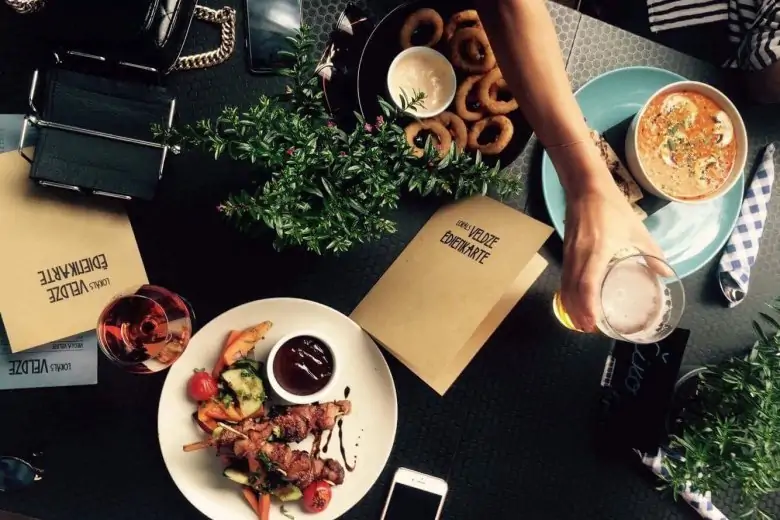 Lokāls Veldze
This warm and laid-back café resides across the street of Kalnciema street quarter. Here you can find simple and hearty meals such as Latvian comfort food karbonāde and soļanka and an extensive list of burgers and quintessential bar bites. To complement the meal, they have a considerable list of dangerously affordable cocktails, a few wine options and beer on tap.
Address:

Kalnciema iela 40f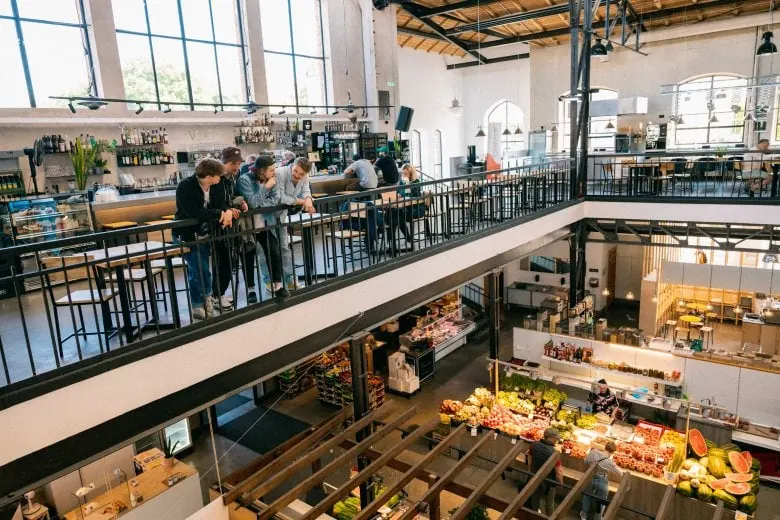 Āgenskalns market
While the market's building is still undergoing renovation, admire it from its yard, which gathers a fine crowd of local farmers daily. On Sundays, a flea market is also organized on the spot. The market's indoor venue is set to be open at the end of 2021.
Address:

Nometņu iela 64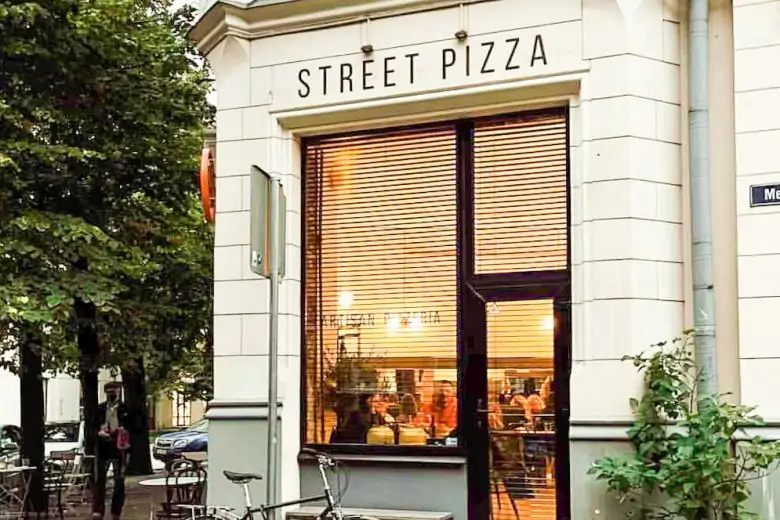 Street Pizza
Situated on a leafy corner in front of the Holy Trinity Orthodox Church, you can find mouth-watering Neapolitan pizza that was recently crowned as the 50th best in Europe. Averting the "do it all" trend, the restaurant solely focuses on pizza and offers excellent antipasti and a good wine list. Save room for their divine tiramisu!
Address:

Meža iela 4a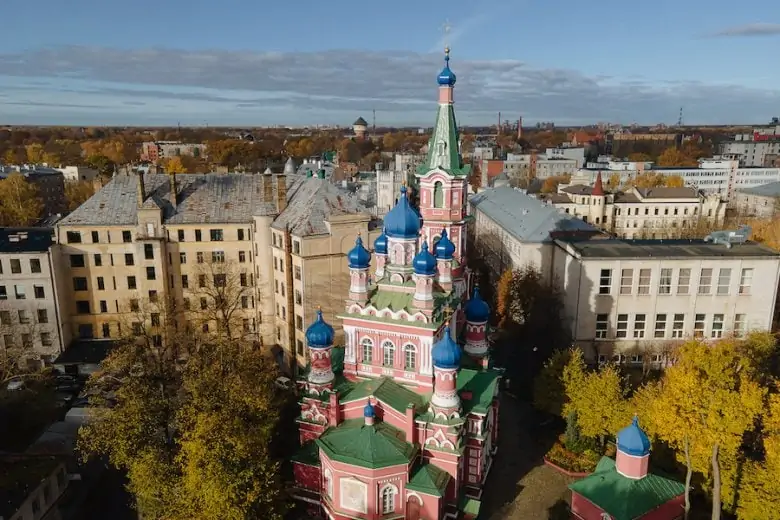 Holy Trinity Orthodox Church & Church of Luther
Graced by blue domes, the ornate, red church looks like it has been stepped out of a Disney feature. Erected in 1895, it's an epitome of the region's Orthodox church architecture.
Address:

Meža iela 2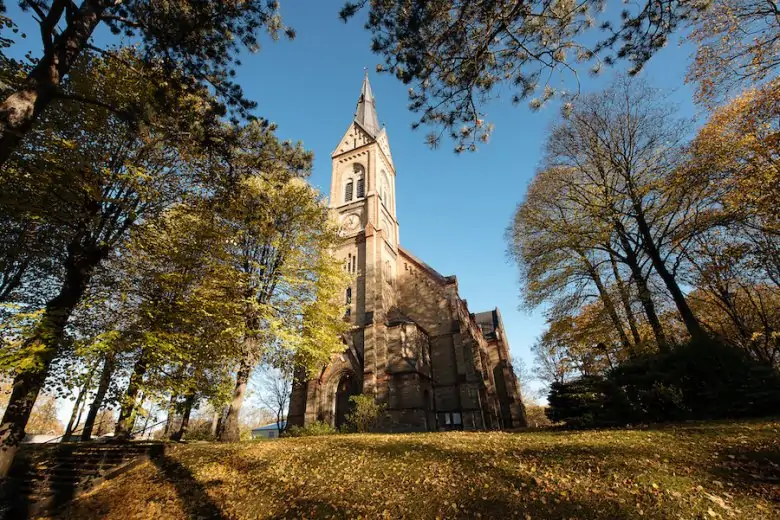 Torņakalns Church
Another noteworthy religious construction is the Church of Luther or Torņakalns Church. This was the first church in Latvia named after Martin Luther. Dressed in a neo-gothic exterior, the gothic interior is graced by massive iron chandeliers.
Address:

Torņakalna iela 5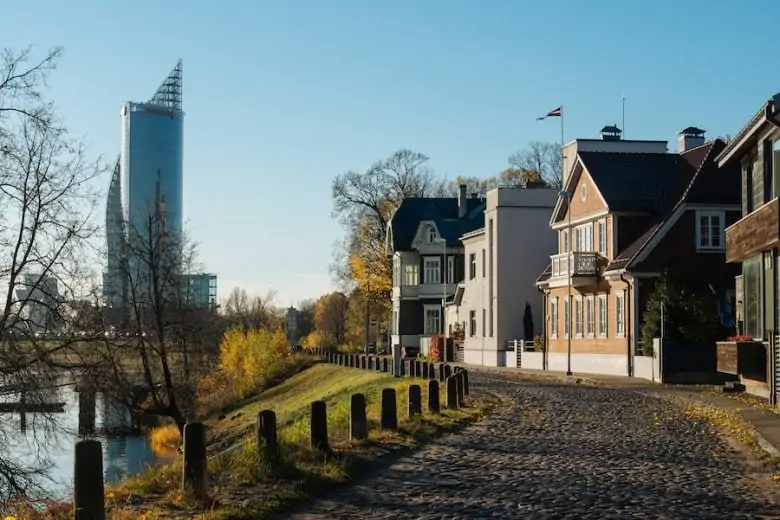 Ķīpsala
The island in River Daugava hosts a great collection of wooden architectural dwellings. One of the architectural delights is the sleek Žanis Lipke Memorial. The uniquely designed museum invites visitors to learn about an incredible story of the brave man who saved more than 50 Jews from Nazis during the Second World War by hiding them in a bunker. End the walk with a dinner at Fabrika or Osta restaurant, both boasting a lovely view of the river.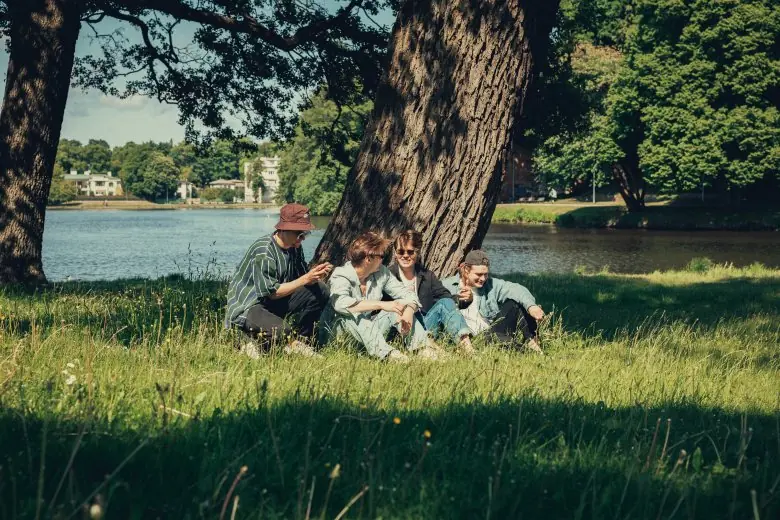 Uzvaras and Arkādijas park, Māras Pond
Despite the grim history (the last public execution happened here in 1946), Uzvaras park has become the No. 1 spot for athletic residents. During warm months here, you can rent roller skates while it turns into a cross-country skiing track during the winter. Further South of the extensive Uzvaras park resides Arkādijas park. Graced by many little waterfalls and bridges, this is one of the most charming parks in Riga. Equally scenic is the greenery around Māras Pond.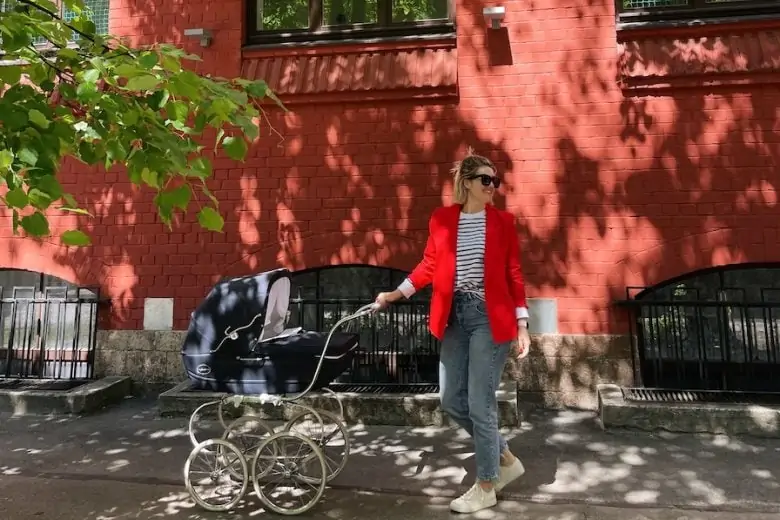 Insights from a local
Local enthusiast, blogger, Agija Kola-Kanča:
Welcome to the other side of Daugava! Life flows a bit slower, and birds are singing louder over here. Born and bred in Riga, I must admit that this part of the city is one of the most charming and exciting – full of hidden gems. Mare minutes away from the city centre, you will find yourself blissfully lost in labyrinths of tiny streets with unique wooden architecture that makes you wonder – have I accidentally stumbled into a movie set? Peppered with beautiful parks, picturesque running, and walking routes. We even have our own foodie street (Meža street) with restaurants and a pizzeria, making it into Europe's top 50 best pizza places. To be in Agenskalns is to be in the very heart of Riga, just across the river from Old town and 15 minutes away from the beach in Jurmala.