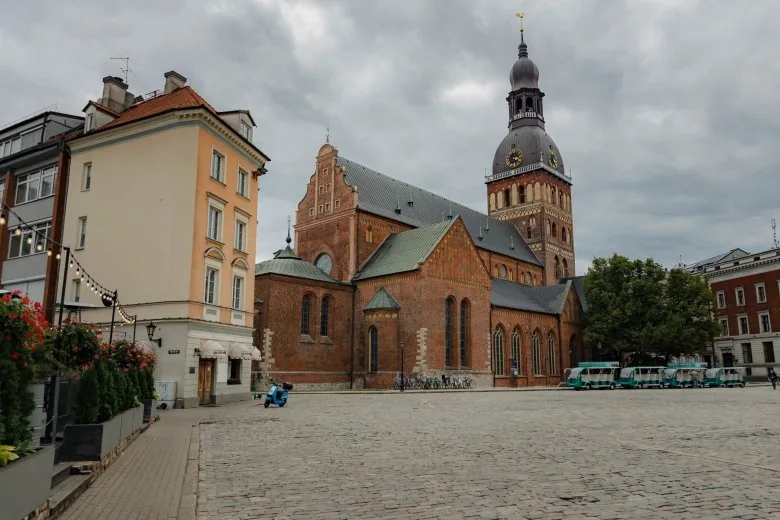 Riga Cathedral has won the heart of Old Riga since July 25, 1211. The church gained its current appearance at the end of the 19th century, but nowadays, a rich cultural life takes place there - concerts of local and foreign artists and various art exhibitions are held.
For many centuries, Riga Cathedral has been one of the main venues for concerts in Riga and throughout Latvia. Today, this is also the case when music from different eras is played in the Dome both at services and at regular performances.
The foundation stone of the Riga Cathedral was laid in a solemn ceremony under the direction of Bishop Albert on July 25, 1211. Initially, Riga Cathedral was intended as a basilica-type church. Still, later, as plans changed, it was built as a hall-type church and was rebuilt as a basilica only at the beginning of the 15th century.

Historically, Riga Cathedral was the central cathedral of Livonia until the collapse of Livonia in 1561. Riga Cathedral is the largest and one of the oldest sacral buildings in Latvia and the Baltic region. It combines Romanesque, early Gothic, Baroque, and Art Nouveau feature.

In 1881, repair and restoration work in the church and the crossroads were carried out by the building part of the Riga Dome Cathedral until 1914, as a result of which the church acquired its current appearance.