When it appears that everything has already been seen and experienced, deciding where to spend the next weekend for the entire family might be difficult. If you don't feel like staying at home on some weekday evening or even on your holiday trip, but you don't know where to go to unwind, Riga offers a variety of entertainment options for families with children.
From amazing amusement and adventure parks to a range of entertainment, exhibitions, and engaging workshops for children and adults, the guide to activities offers unique and thrilling stops for families to enjoy in the capital city of Latvia.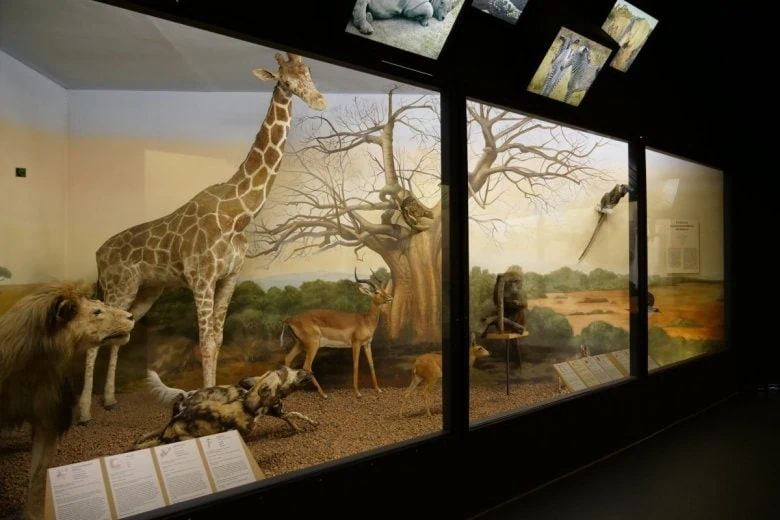 Latvian museum of Natural history
Latvian museum of Natural history will be the right stop in Riga to entertain children and it will definitely not be boring for adults either. The museum offers a variety of tours for families. For example, there is an excursion for a family accompanied by a museum guide, during which the exhibitions "Birds of Latvia", "Animals of the World", "World of Insects" will be viewed, as well as it is possible to apply for a educating lesson for families, where you will have to take part in the preparation of handicrafts after visiting the expositions
Address:

Krišjāņa Barona iela 4, Rīga, LV-1050

Tel.:

+371 67356023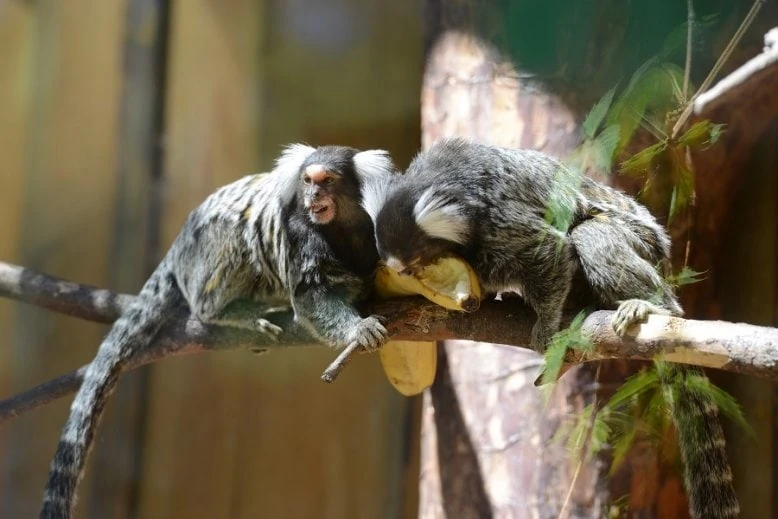 Riga Zoo
The zoo is the perfect place to spend a day off with the family! The Riga Zoo is located in the Riga suburb Mežaparks - a pine forest on the shores of Lake Ķīšezers. Behind the entrance gate, built in 1912, there are more than 3,000 animals from various different continents. Every visit to the zoo will bring some sort of surprise and the joy of a new discovery. Only a few centimeters of glass wall separates visitors from the world's largest member of the tiger species - the Amur tiger named Augusts, or the large family of lions. Here the peacocks wave their glorious tail, the naughty goats are always at play, little monkeys learn to take their first steps, and the seals learn new tricks.....
Address:

Meža prospekts 1, Rīga, LV-1014

Tel.:

+371 67518409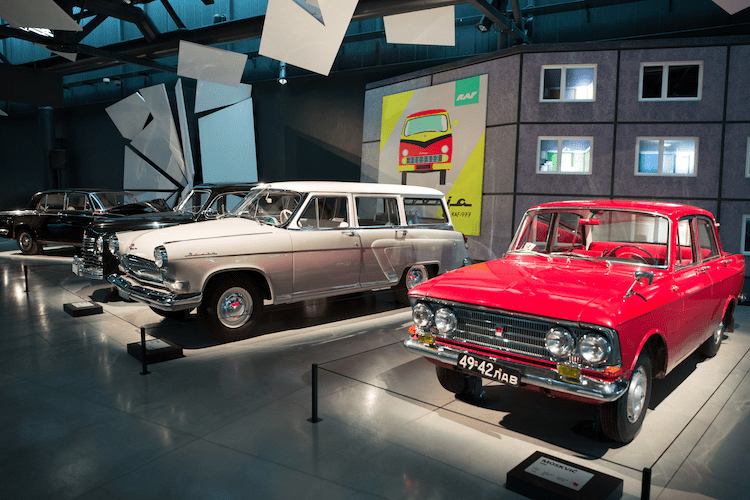 Riga motor museum
For big and small car enthusiasts, the Riga Motor Museum will be like a small Paradise on earth. In the museum you will be able to see and learn about more than 100 unique vehicles, as well as enjoy a modern exhibition. For children, the Riga Motor Museum offers an interactive game "A Journey in the History of the Museum and Automotive", various exciting excursions, parties, as well as children can participate in several entertaining and educational activities.
Address:

Sergeja Eizenšteina iela 8, Rīga, LV-1079

Tel.:

+371 67025888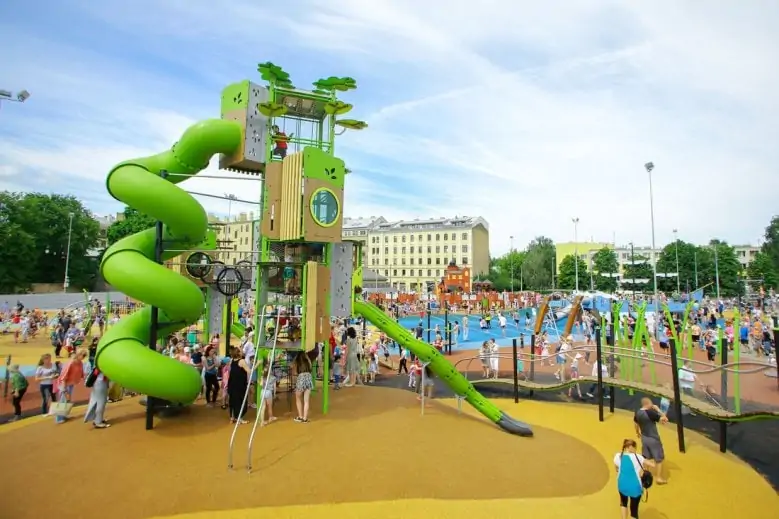 Largest public playgrounds
You can spend a busy working day evening or a peaceful weekend morning in one of Riga's well-known children's playgrounds, which provide a variety of attractions and games for children of all ages and entertainment preferences.
Centre Sports quarter - Krišjāņa Barona iela 116A, Rīga, LV-1012
Lucavsala leisure park - Lucavsala, Zemgales priekšpilsēta
Playground next to Shool Nr 84 - Lielvārdes iela 141, Rīga, LV-1082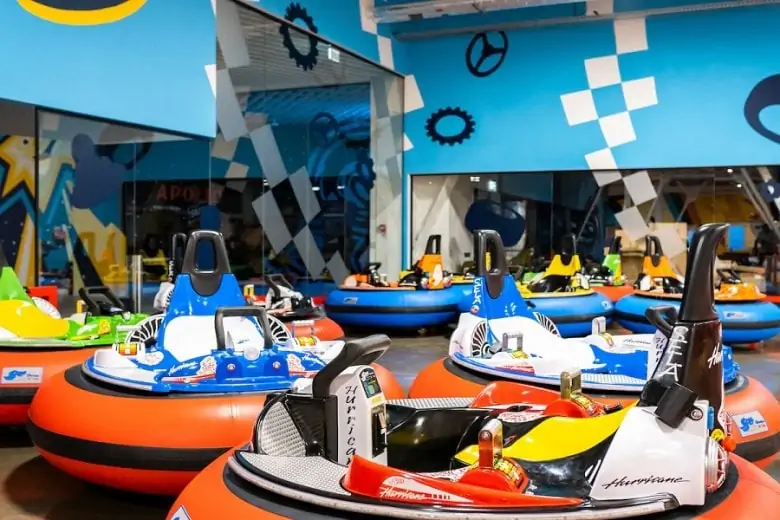 Amusement park "Apollo Skypark"
The largest indoor entertainment center in the Baltics, Apollo Skypark, is in the "Domina Shopping" shopping center and is the newest and most stunning addition to the Riga's entertainment centers. The amusement park has a trampoline center, an autodrome, a cinema and a children's amusement town at the height of a four-story house! In both the ice cream café and the restaurant, you will be able to satisfy your taste buds. Apollo Skypark also has party rooms available to celebrate birthdays, name days, and any major family holidays!
Address:

T/p "Domina Shopping", Ieriķu iela 3, Rīga, LV-1084

Tel.:

+371 67631111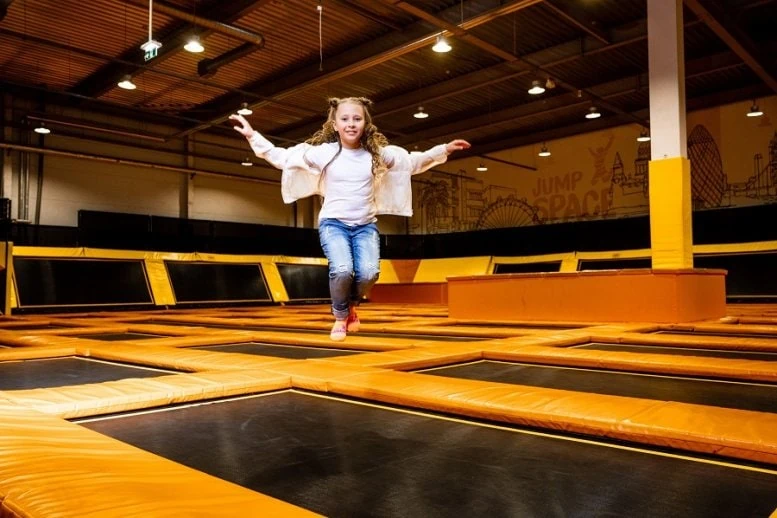 Indoor trampoline park "Jump Space"
On weekday nights or holiday afternoons, the whole family will enjoy a good time here! Jump space, Latvia's first trampoline park, is now a popular hangout for both bigger and smaller jumpers in Riga. Trampoline Park offers its customers foam pools with a variety of entertainment options, soft elements for walking and battling, climbing walls, and a platform for doing stunts!
Address:

Krasta iela 52, Rīga, LV-1003

Tel.:

+371 29637174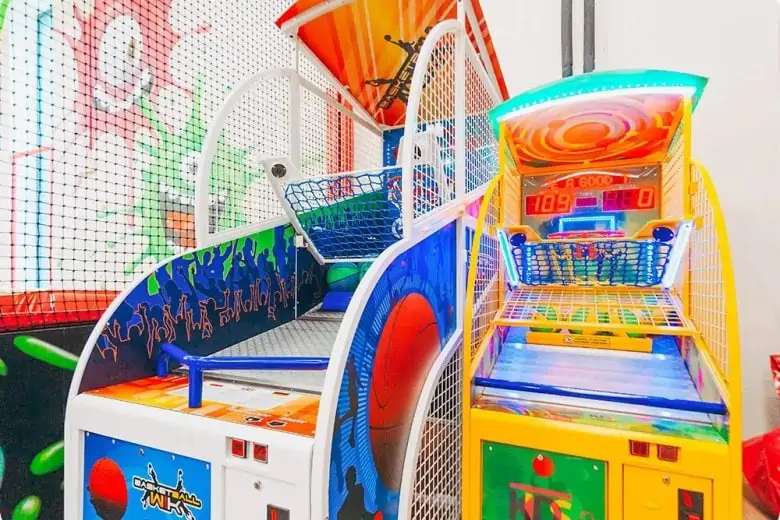 Amusement park "Mary maris"
Amusement Park MaryMaris is a unique place in Riga, where you can have fun and be carefree with the whole family. Here you will have the opportunity to have fun at various attractions, such as a ball pool, nets, slides, an impressive maze, children will be able to jump on the trampoline, compete, spend time in the restaurant together and celebrate various occasions by organizing a party. Entertainment is available for children of all ages.
Address:

Maskavas iela 257, Rīga, LV-1063

Tel.:

+371 66255550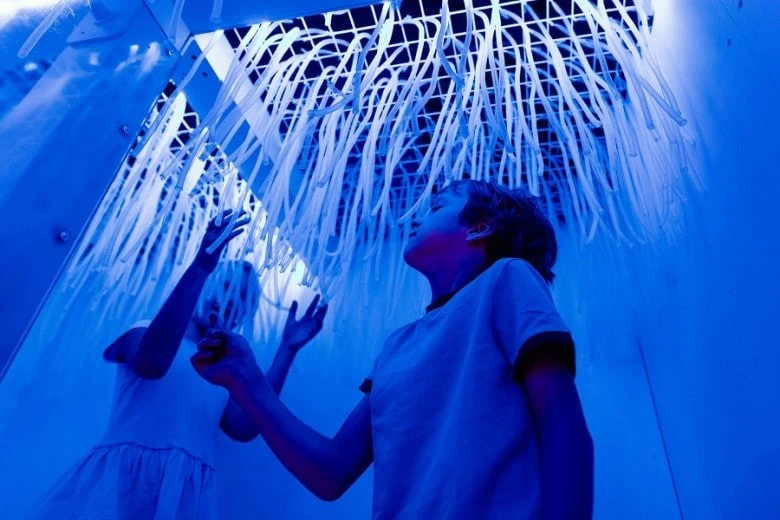 Adventure park "Adventures' zone''
In the premises of the shopping center "Akropole Alfa" you will find an impressive adventure park Adventures zone. Here you will find trampolines, a maze of wonders, a ninja obstacle course, rock climbing walls, ball pools, creative games and much more! The Adventures zone also offers a cozy café for those who want to spend their free time peacefully and deliciously.
Address:

T/p "Akropole Alfa " Brīvības gatve 372, Rīga, LV-1006

Tel.:

+371 22022333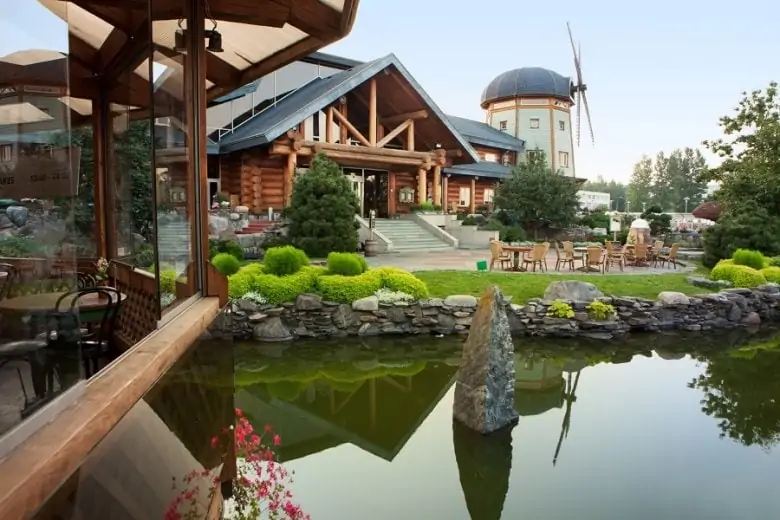 "Lido" recreation center
For more than 20 years, Lido Recreation Center has been one of Riga's most well-known and popular family entertainment centers. Five separate carousels, an autodrome, miniature automobiles, a pony garden, bicycles, trampolines, and boats are all available! Of course, a visit to a popular restaurant is a must, where everybody spending their leisure time at the Lido entertainment center will find a delicacy to enjoy.
Address:

Krasta iela 76, Rīga, LV-1019

Tel.:

+371 67700000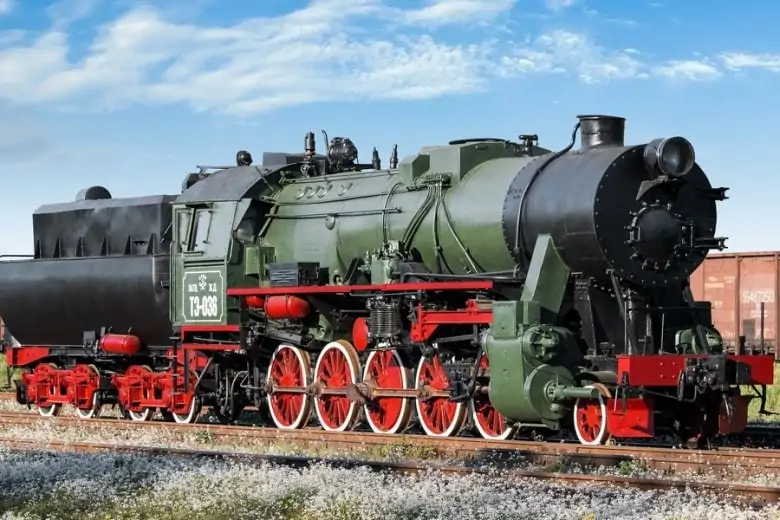 Latvian railway history museum
If children are fascinated by the world of trains, then the right place to get on a breathtaking excursion will be the Latvian Railway History Museum. Using the special hunting maps, families can get to know the work of the station attendant, also get on the train car and listen to the stories of the trains, watch movies and play in the play areas.
Address:

Uzvaras bulvāris 2A, Rīga, LV-1048

Tel.:

+371 20032331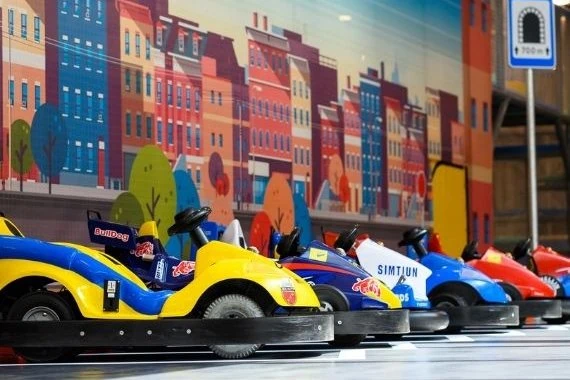 Family amusement park "Adventica"
The Adventica, family Amusement Park, is located on the 2nd floor of the Olimpia Shopping Center. The little ones will have fun in the Baby Room or Ball Zone, while those who have grown up will have access to a go-kart track, a huge playground, interactive games, trampolines, a design room, and other attractions!
Address:

T/C Olimpia 2.stāvs, Āzenes iela 5, Rīga, LV-1048

Tel.:

+371 29666751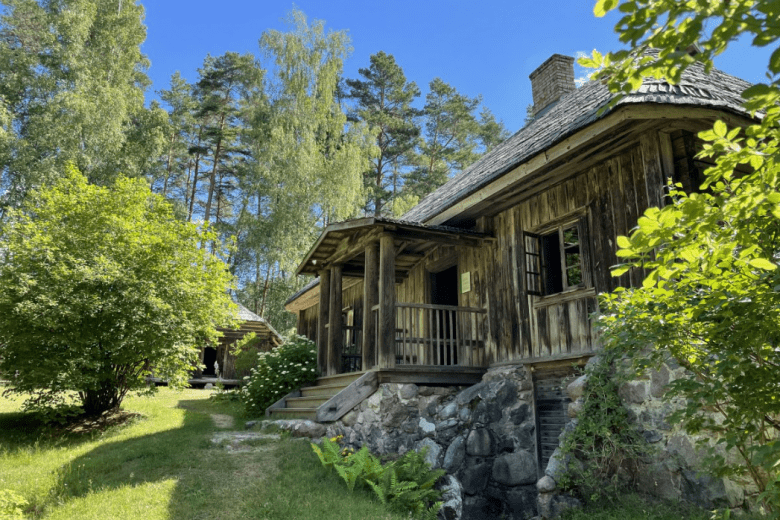 The ethnographic open-air museum of Latvia
Probably the most Latvian destination! The ethnographic open-air museum of Latvia, founded almost 100 years ago, reveals historical scenes to the lives of the people living in Latvia. This will be an ideal place for a slow and exploratory walk, but the museum also offers many different excursions, including festivities or, for example, an exploratory tour of one of Latvia's regions. The Latvian Ethnographic Open-Air Museum also offers several interactive programs with practical activities and demonstrations.
Address:

Brīvdabas iela 21, Rīga, LV-1024

Tel.:

+371 67994510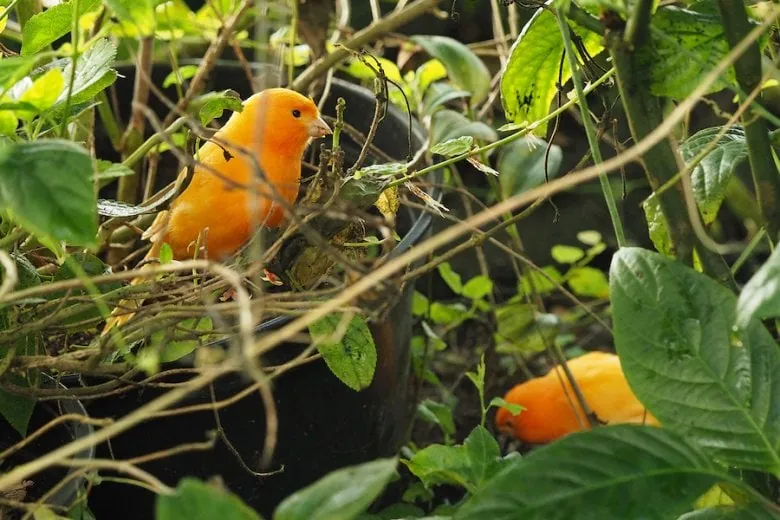 Riga botanical garden
A spot where all nature lovers can take a deep breath! The Riga Botanical Garden has thought of all its visitors, from those who want to take a leisurely stroll to those who wish to participate in exploratory thematic excursions like "Where plants meet butterflies," "Poisonous plants in Latvian and international flora," and "Good morning, trees!"
Address:

Kandavas iela 2, Rīga, LV-1083

Tel.:

+371 26319560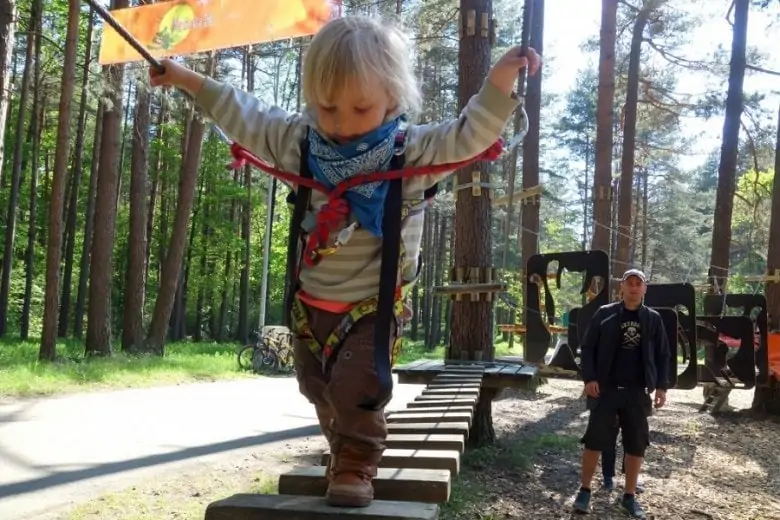 Adventure park "Mežakaķis"
For families who prefer active recreation in the fresh air, the adventure park Mežakaķis, located in Rīga, Mežaparks, will not disappoint! There are eight different levels of difficulty, suitable for both adults and children. At the end of each track, climbers are greeted by a descent with a special roller cable.
Address:

Mežaparks, Rīga, LV-1014

Tel.:

+371 67976886