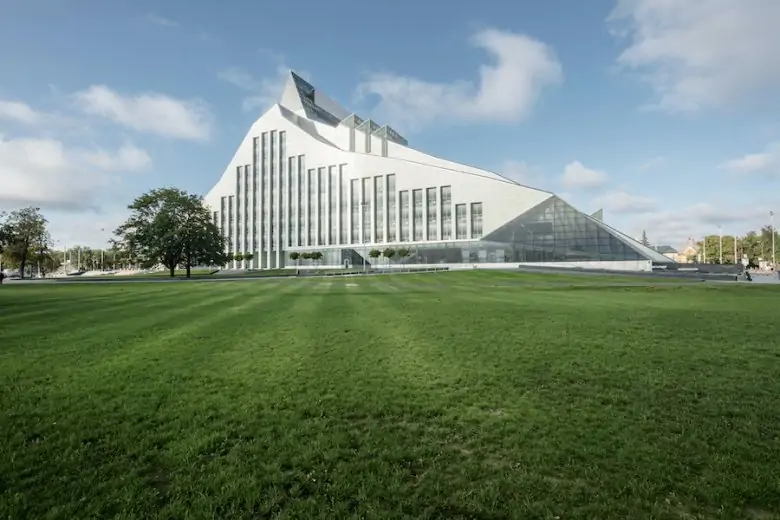 Just a bridge span from Old Town, on the left bank of the Daugava, looms an extraordinary, culturally significant edifice, the Castle of Light - the new National Library.
The new library building houses a modern information centre and ample space for cultural and social events, offering one and all multi-themed reading rooms and access to rare books and audio/video recordings besides the usual printed matter. Open to the general public for viewing is the [Latvian] Dainu skapis - the chest of drawers or file cabinet containing the thousands of Latvian folk verse - the wise and witty dainas. A cabinet that UNESCO recognizes as having global significance; included on the register for the programme called World Memory. The library building has already become active in organizing various exhibits, concerts and conferences. Available here are a restaurant, cafe, WiFi, and the most splendid panoramic view of Old Town.
The basic objective of the new structure is to accrue and preserve national and international literary works, securing access to them for the general public. Over four million units are now located here, mostly Latvian publications concerning Latvia and Latvians.
Opened in August of 2014, the striking edifice is the masterwork of the world-renowned Latvian-American architect Gunārs Birkerts.