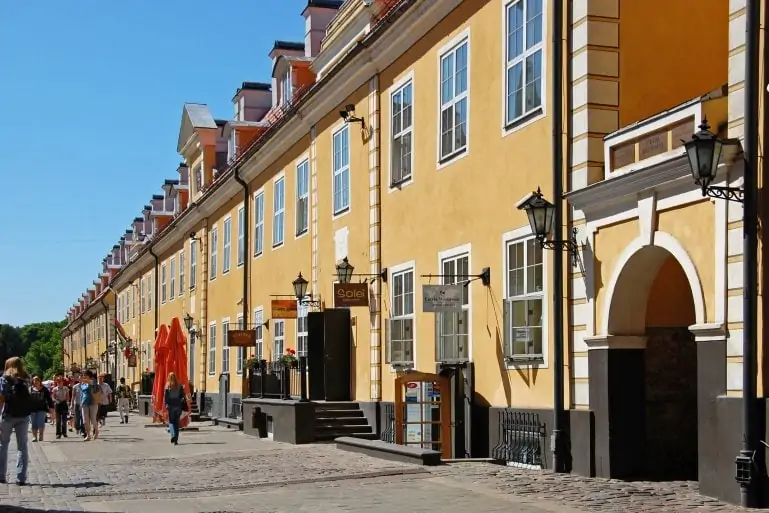 The collection of red-roofed buildings along Torņa Street on one side of Old Town Riga is known as Jacob's Barracks and is home to a number of bars and restaurants, beauty salons, and travel agencies.
The barracks were built in the 18th century at the base of the city fortifications and since then they were restored several times. From the very beginning until the 1990s the premises were used by various armies until the last restoration in 1997.
Now the eye-catching buildings are significant features of Old Town Riga; they can be regarded as a border between the city's history and contemporary times. Today the premises host various intimate restaurants, bars and cafes, beauty salons, travel agencies, and souvenir shops.
Please pay attention that Jacob's Barracks face the historic Powder Tower and Swedish Gate on the other side of Torņa Street.