No matter what your plans are for the week, whether thy involve meeting up with old friends, relaxing after work, chatting at leisure or just enjoying Riga's nightlife, a great option is to visit one of Riga's cocktail bars. These seven unique Riga bars are among the most popular in the city – each has its own special character, original cocktails and concept. Choose you cocktail bar, because as the clock will tell you – Riga Cocktail Hour is here!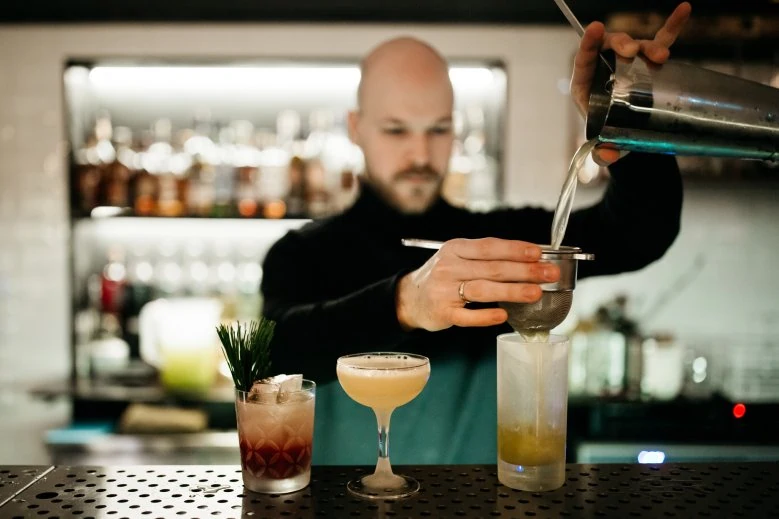 Gimlet Nordic Cocktail bar
A cozy bar in the heart of the city with a pleasantly warm interior and friendly bartenders. The Gimlet Bar uses only natural ingredients such as wild herbs, berries, and fruits to create sophisticated drinks that celebrate northern and Latvian characteristics. Beets, pines, wild cherries, carrots, chokeberries, and fermented radishes - it's hard to believe that such components may create an unforgettable flavor in the realm of cocktails.
Address:

Baznīcas iela 37

Tel.:

+371 28379422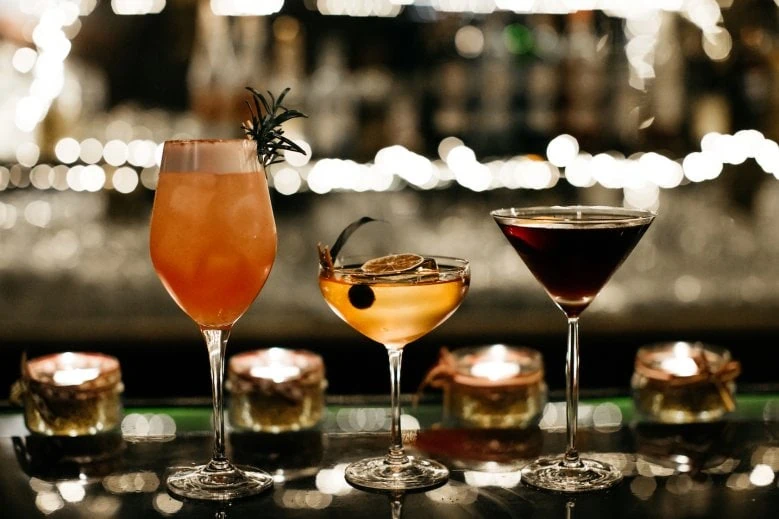 Balzambārs
The Balzambārs Restaurant and Cocktail Bar has been delighting guests for numerous years with delectable restaurant-worthy lunches, dinners, and well-made cocktails. Those that visit Balsambārs in the evenings will find it ideal for unwinding, eating dinner, and getting ready for the lively nightlife in Old Riga. At this bar, you may get both classic global cocktails and specialty cocktails. Cocktails that are made with Riga Black Balsam, which is one of Riga's symbols and also resonates with the name and spirit of the bar, are given special attention.
Address:

Torņa iela 4

Tel.:

+371 67214494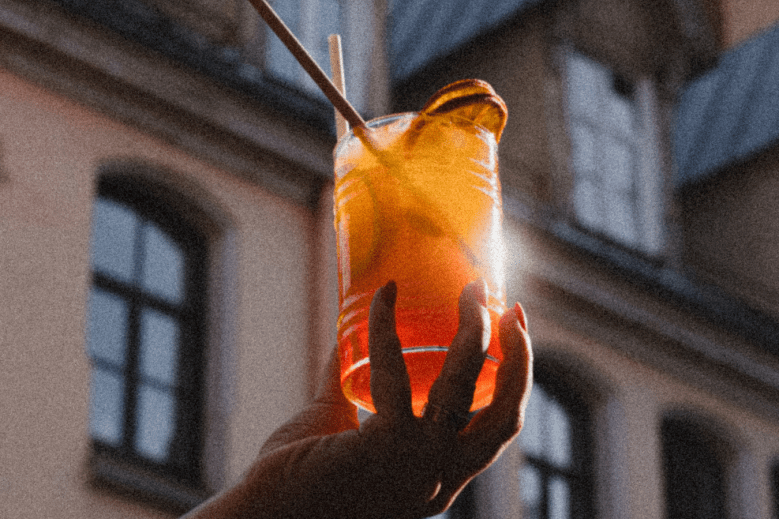 Two More Beers
With more than 100 beers, Two More Beers is an important destination for beer lovers in Riga. The bar offers not only draft and bottled beers, but also iconic beer cocktails that you won't find anywhere else in the capital. The rich and refined menu complements the bar's offer with great combinations of flavors to enjoy with a bitter but this very enjoyable drink.
Address:

Kalēju iela 9/11

Tel.:

+371 28622422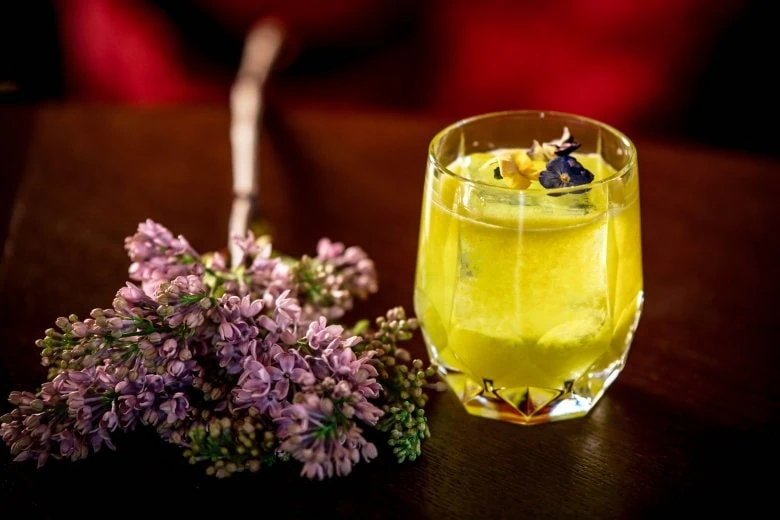 SNOB
There is no need to worry - despite the name of the bar, you will not encounter vanity from the staff here. You will enjoy the best aspects of snobbery in the restaurant's menu and, of course, in the bar's drink menu - they are full of refined taste and manners.
Address:

Raiņa bulvāris 5/6

Tel.:

+371 60008606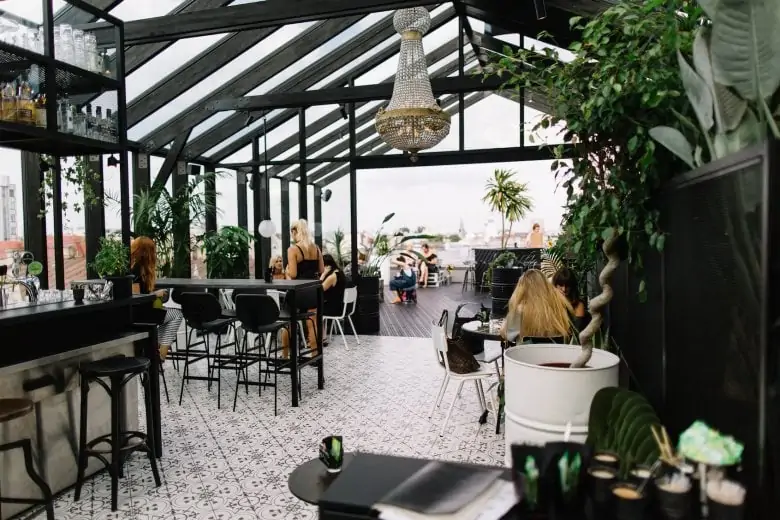 Herbārijs
Gastrobar Herbārijs is an ecosystem of hospitality, taste and plants, which is located in a great place - on the terrace of the shopping center Galleria Riga, with a beautiful view over the roofs of the center of Riga, where you can enjoy all seasons and pastel skies. Herbārijs cocktails use a variety of herbs, fruits, berries, plant, peppers and tea. The menu is local, Latvian and seasonal.
Address:

Dzirnavu iela 67

Tel.:

+371 27343393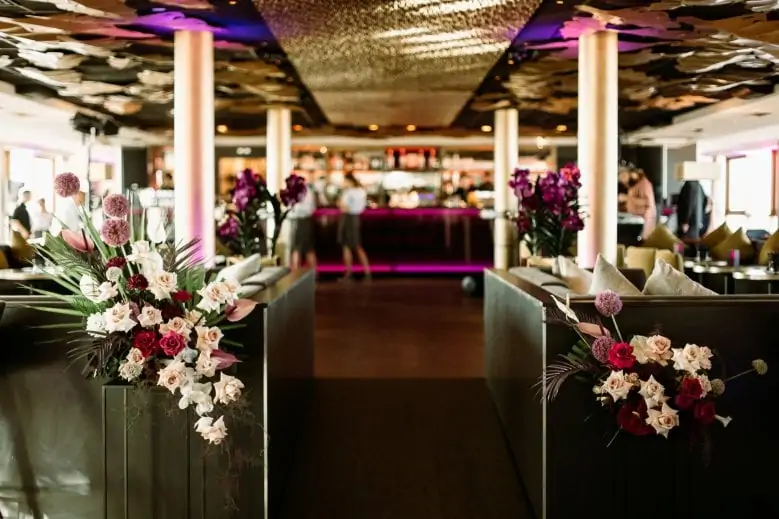 Skyline Bar
High above the hustle and bustle of the city - the 26th floor of the Radisson Blu Latvija Conference & SPA Hotel - Skyline Bar entices both city guests and locals to enjoy the unique panoramic view of Riga. This is a place where you can enjoy food and drinks, capture aromas, hear music, feel emotions and see the colors and life of the city.
Address:

Elizabetes iela 55

Tel.:

+371 67772288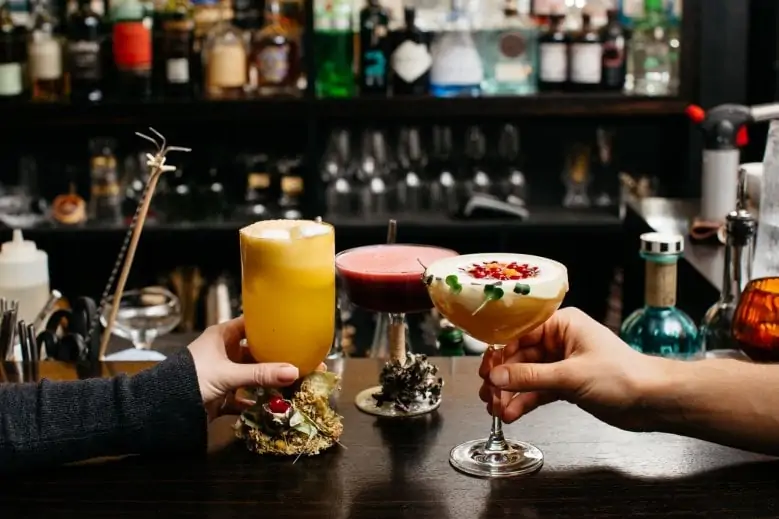 Bārs XIII
A classical value with a strong touch of modernism. The aristocratically impressive interior complements the expressive cocktail menu, giving it extra nuances that set the XIII Bar apart from others. If you want to taste unprecedented whiskeys, then this will be the place to turn up.
Address:

Strēlnieku iela 1a

Tel.:

+371 26761313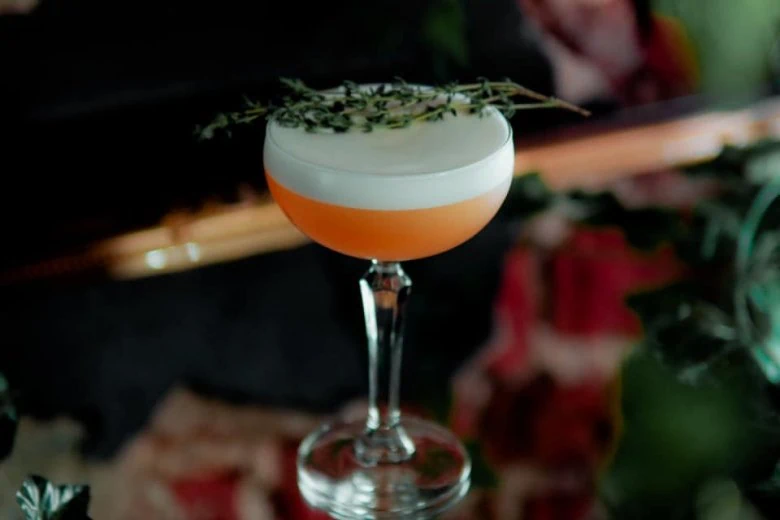 Thirsty
In the very heart of Old Riga, surrounded by the walls of St. Peter's Church with cocktails that tell legends and dishes that will take you to a world of exquisite taste. A cocktail bar with a unique and original interior on two floors, as well as on the street and terrace.
Address:

Pēterbaznīcas iela 17

Tel.:

+371 27074070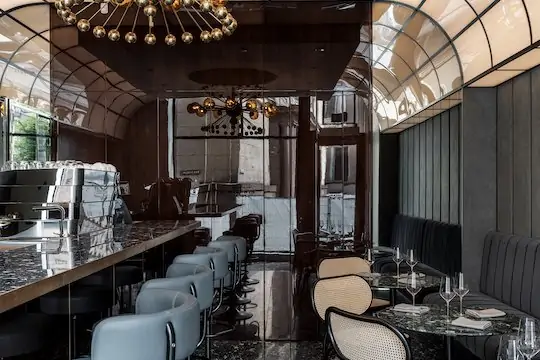 Barents cocktail and seafood bar
Subtle elegance and a steady glance out to sea give Barents Cocktail & Seafood Bar its old-world European charm. From well-crafted classics to signature cocktails with a uniquely Nordic twist – we invite you to enjoy a pre-theatre or post-dinner cocktail, or just come to celebrate in style.
Address:

Smilšu iela 3

Tel.:

+371 2002 1022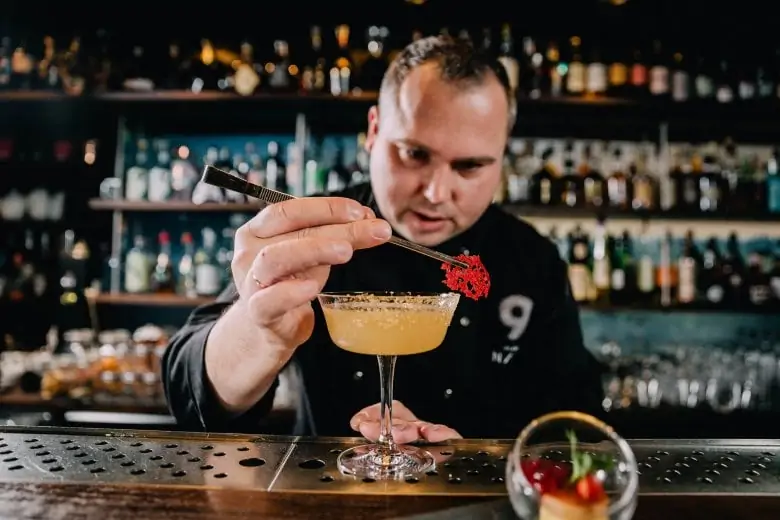 CLOUD N/NE
At the CLOUD N / NE Premium Cocktail Bar, guests may relax, enjoy great premium cocktails, good alcohol brands, and fine meals in a world-class setting. Thanks to its unique concept and excellent alcohol list, the CLOUD N / NE bar has received numerous awards and recognitions. The bar's design, high-quality sound equipment, and excellent service are all carefully considered for the satisfaction of guests. It's worth noting that booking a table ahead of time is recommended.
*Entrance from the age of 21.
Address:

Strēlnieku iela 1B

Tel.:

+371 22999919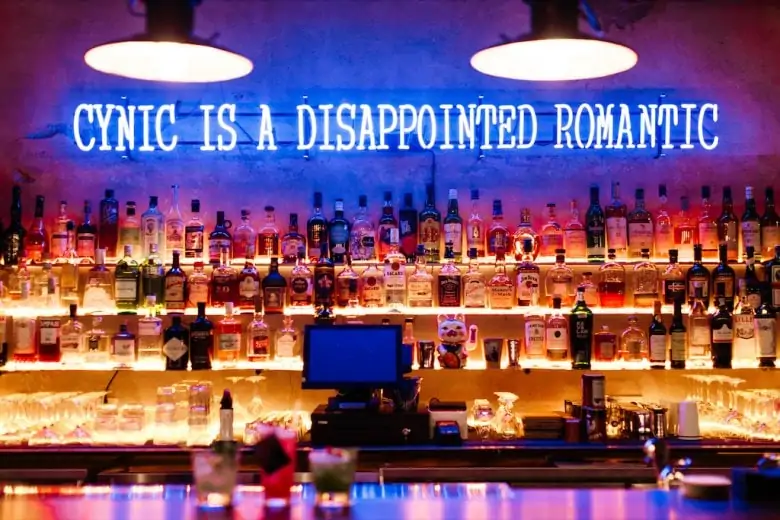 Cynic Bar
A cynic is a person who defies accepted moral and decency norms. Cynic Bar is a place with no boundaries and a creative staff that represents true bar hooliganism, without fear of breaching the rules. All that, of course, in accordance with bartender and bartending ethics. Bartenders serve exceptional cocktails with witty names and designs. This bar has lavished wall murals and a casual and open environment.
Address:

Baznīcas iela 1/3

Tel.:

+371 26970740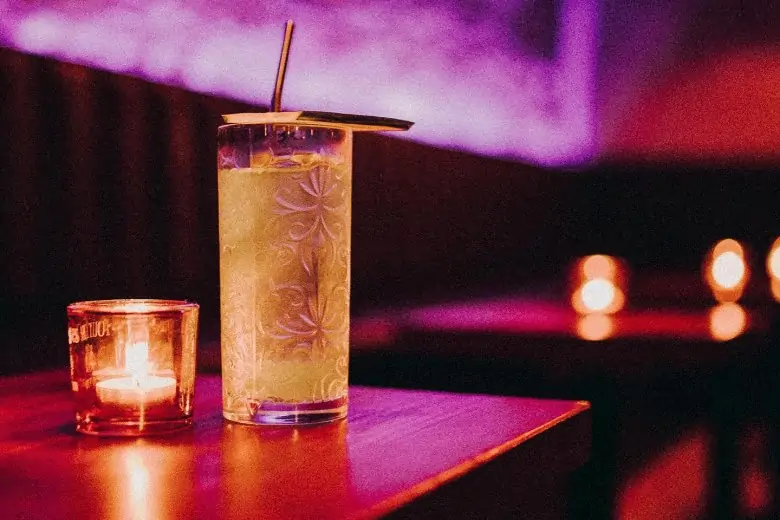 Bar Six
The first speakeasy bar in the capital and has a unique past - it has historically been the first video game store in Riga. Bar Six is characterized by simple, balanced cocktails with character and unprecedented flavors. Tucked away in the courtyard, the dark interior and solid walls give the bar an original flavor.
Address:

Ģertrūdes iela 14

Tel.:

+371 25903319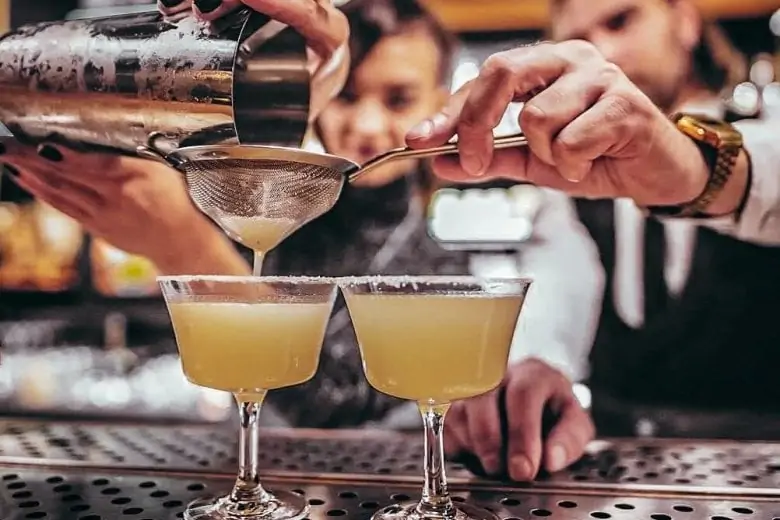 Minox Cocktailbar
The name of the art deco cocktail bar refers to a key element of Latvian history: "Minox" was a camera designed in Latvia and valued around the world, and its design is incorporated in the canon of Latvian culture as a value of Latvian culture. Through the window, you can forget about your worries and immerse yourself in unique trademark and classic cocktails.
Address:

Gustava Zemgala gatve 74

Tel.:

+371 25774444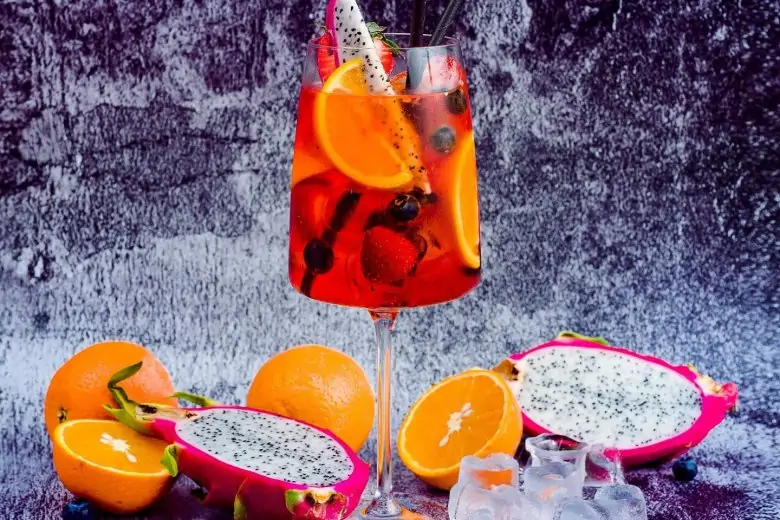 PURCH Gastropub
Based in Purvciems, PURCH gives an expressive character to the streets of this district. In the drink menu you will find classic and modernity, complemented by a compelling food menu. The atmosphere is very inviting and lively, with a fun chatter in the background.
Address:

Gunāra Astras iela 2, k-1

Tel.:

+371 20200400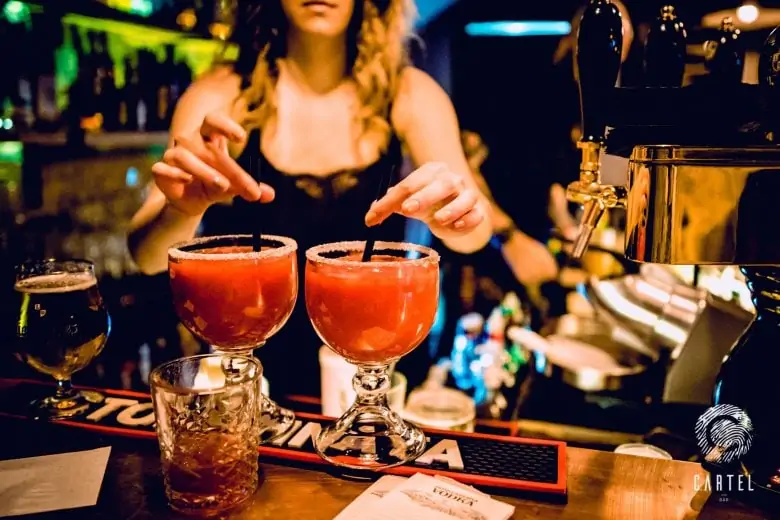 Cartel Bar Riga
A well-known meeting place for local and international students, this cocktail bar with a casual and tranquil ambiance is a small, lively area in Jacob's barracks that is always full of young and open individuals. For the courageous or undecided, there are 36 Shot Casino Roulette and you can get classic bar snacks as well. On weekends, groovy DJ performances transform the venue into one of the city's tiniest nightclubs.
Address:

Torņa iela 4

Tel.:

+371 29716875