Indoor dining is excellent, but after the long, cold lockdown months, nothing beats outdoor meet-ups. Here are some of the best decks to do so.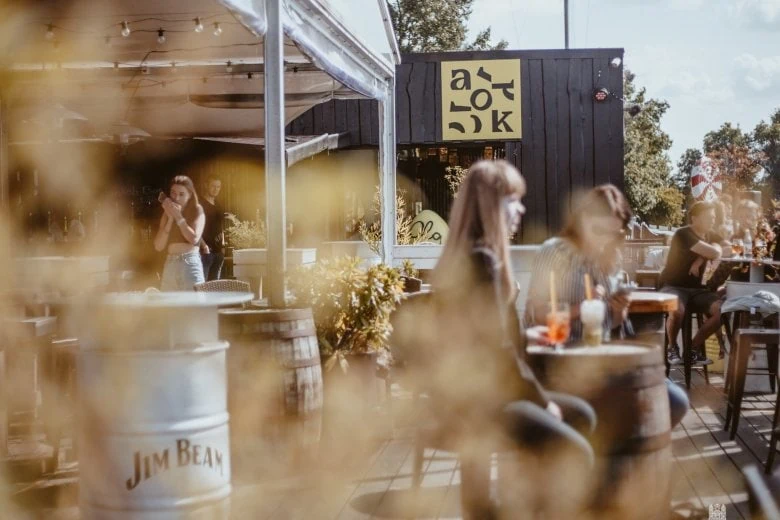 Andrejostas kvartāls
A buzzing place, especially during the sunset hours, Andrejostas kvartāls is a place for waterside drinks, small bites and great views overlooking the river. An added bonus is the occasional DJ sets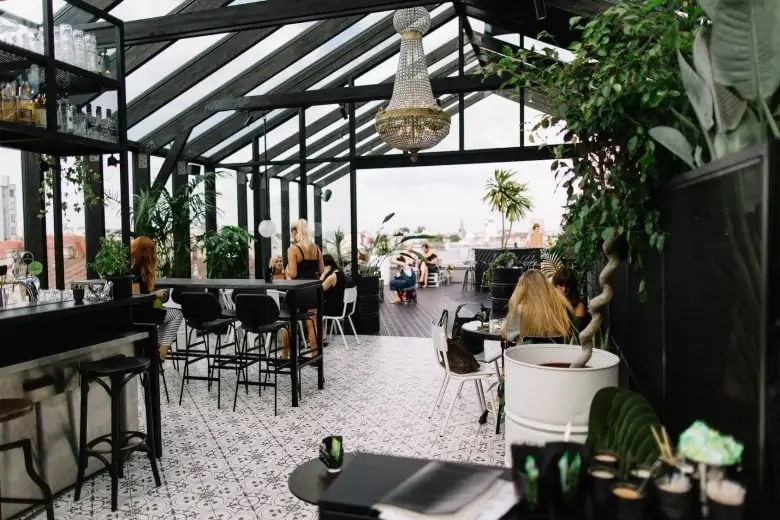 Herbarijs
While the streets are literally brimming with outdoor seating, the city is short on rooftop spots. Perched on the top floor of Galleria Riga shopping centre that sits in the middle of the downtown, Herbārijs boasts a fantastic view that can be enjoyed with cocktails and hors d'oeuvres.
Address:

Dzirnavu iela 67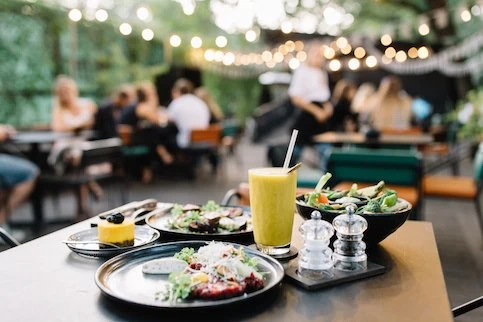 Pagalms
Hidden in Kronvalda park, the leafy deck of Pagalms café is an ideal spot for a leisurely lunch break, unhurried breakfast as well as an after-work Aperol Spritz. On workdays, they have a special lunch deal; on weekends – an excellent breakfast menu and on any other day – a delicious menu filled with simple meals with a twist.
Address:

Kronvalda bulvāris 2b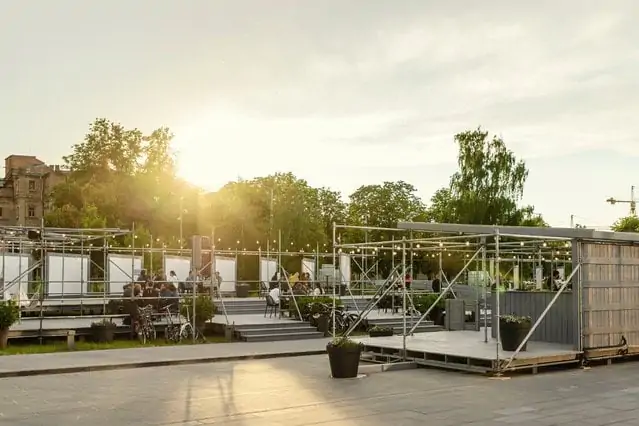 Hanzas Perons
This summer, the cultural venue's Hanzas Perons patio has turned into a chic locale for drinking and dining. The food offering is built in collaboration with the team of the seafood fine dining restaurant Barents. The spacious area also frequently host cultural events.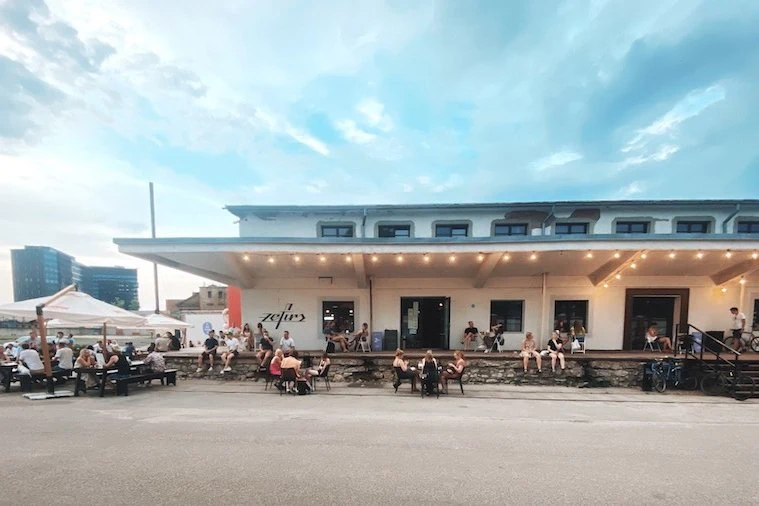 Zefīrs
This sun-soaked porch is the hotspot of the summer. Located at a former zephyr factory, the hip industrial grounds give the perfect setting for munching on excellent Neo-Neapolitan pizza and a tipple from their extensive gin and craft beer list.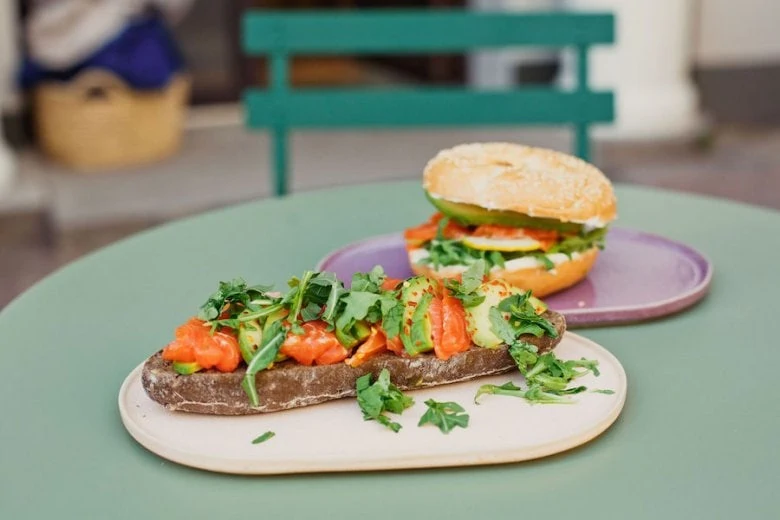 Have you met Miss Jones?
Possibly the cutest terrace in the city Have you met Miss Jones? can be found in the picturesque Antonijas street in Quiet Centre. Here you can find bagels, summer rolls, sourdough toasts and other breakfast and lunch bites. They also have a fine selection of takeaway delicacies.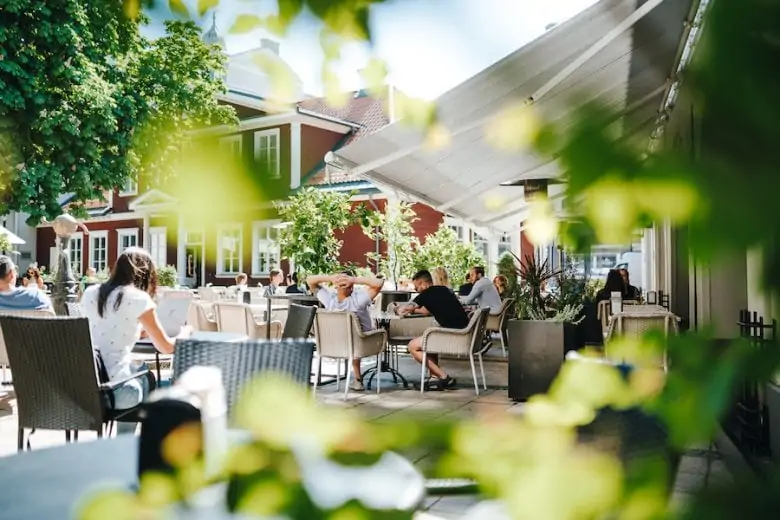 Andalūzijas suns
A relaxed café with a spacious outdoor area, located in the charming Berga Bazaar courtyard. The tranquil aura of its surroundings makes this an old-time favourite of the locals. Here plates range from Mexican to burgers, plates of pasta, sumptuous salads and extensive snack boards.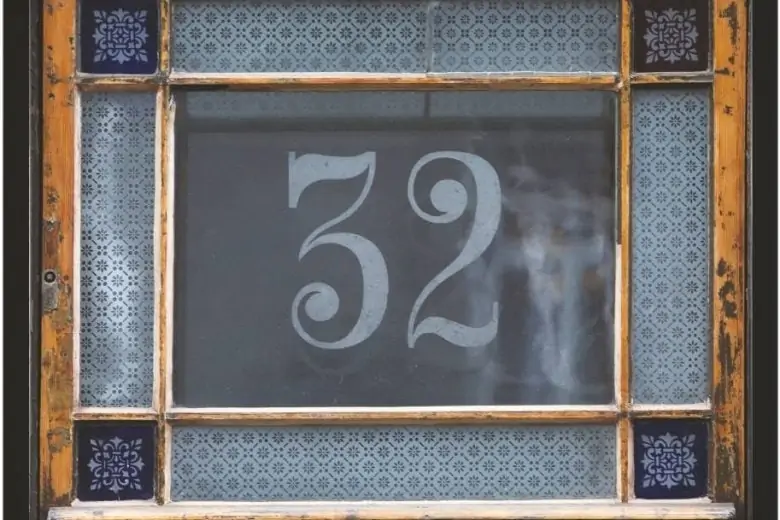 Gauja
With an interior inspired by the Soviet era, Gauja is a no-frills buffet that gathers the city's alternatives and creatives for a glass of local beer and hearty plates of local's favourite meals. Think palm-sized schnitzel and a heap of potatoes. Their secluded backyard is a great hideout from the buzzing downtown streets.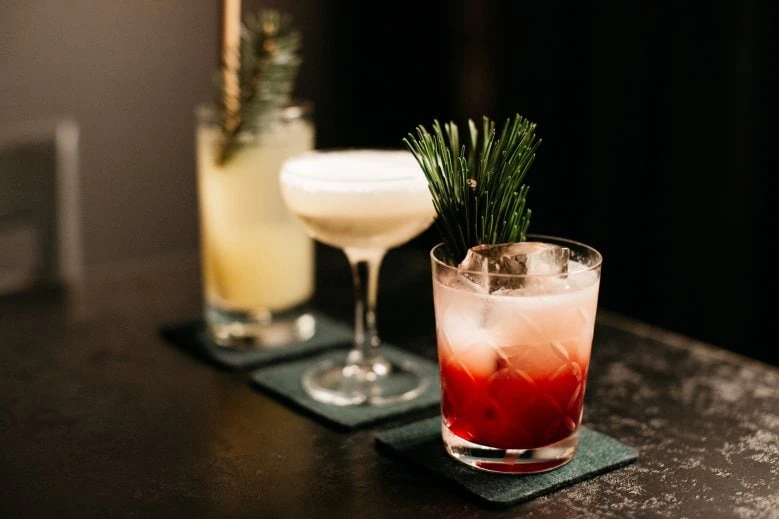 Gimlet Nordic Cocktail Bar
Fans of refined cocktails should grab a table at Gimlet that sprawls from its subterranean bar onto the pavement of the corner of Stabu and Baznicas street. The clue's in the name – here, the dab-handed bartenders will fix you a drink rooted in Nordic flavours.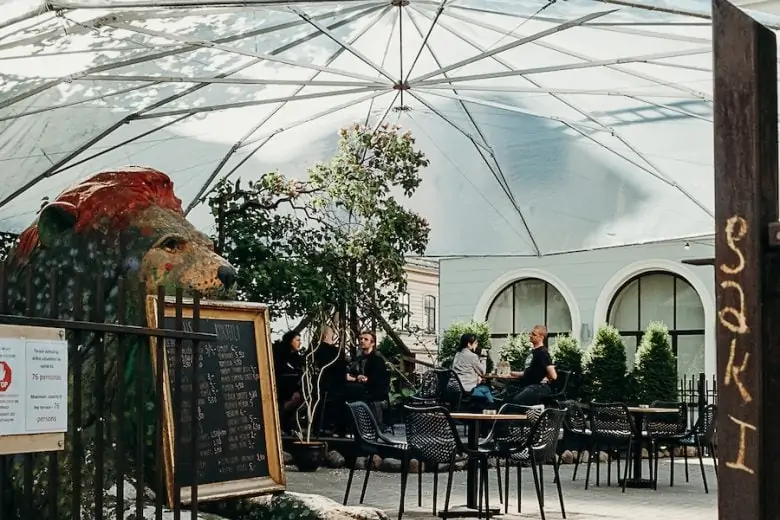 Kanepes kulturas centrs
This central location is the place to go to mingle with the arty crowd of locals. They have a great list of local beers, ciders and other drinks that don't break the bank. Kanepes kulturas centre frequently hosts events. A similar vibe can be found in Laska bar and Tallinn Street quarter.