Why visit Riga?
Why visit Riga?
The most cosmopolitan of the Baltic capitals, Riga is a modern city with a historical heart that offers a variety of natural, tasty, cultural and spectacular charms.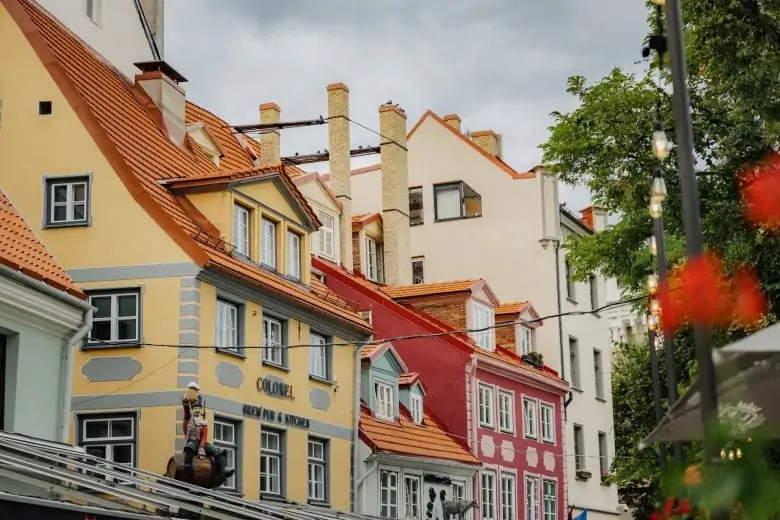 Old Town - UNESCO World Heritage Site
Do you know what the Taj Mahal and Old Town Riga have in common? They both have UNESCO World Heritage status! The historical center holds many winding paths and well-hidden streets to rediscover the Old Town Riga upon every visit. It is surrounded by Romanticism, Gothic and Baroque testimonials that refresh the views of the modern city.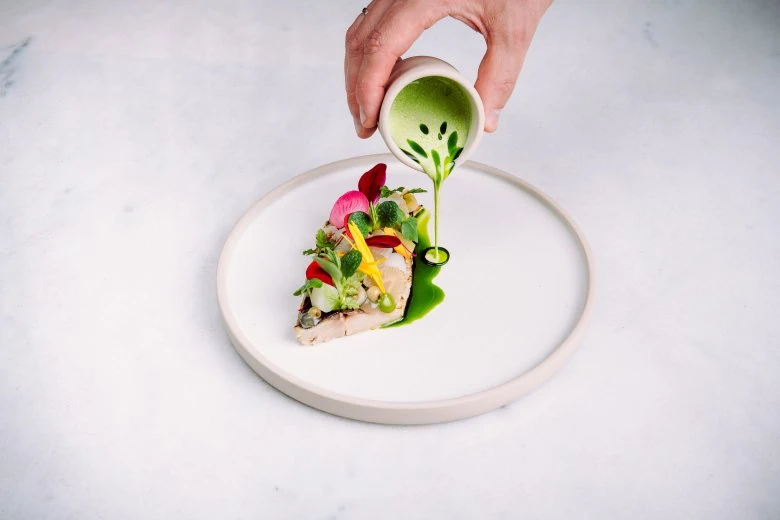 World-class food scene
You can find cozy cafes or fancy restaurants on every corner in the city center. Food menus there consist of combinations of local and world cuisine flavors, emphasizing seasonal and locally available products. Whether it is a restaurant with white tablecloths or a place to grab a coffee and some vegan bread, it is evident that Riga likes to eat and enjoy food.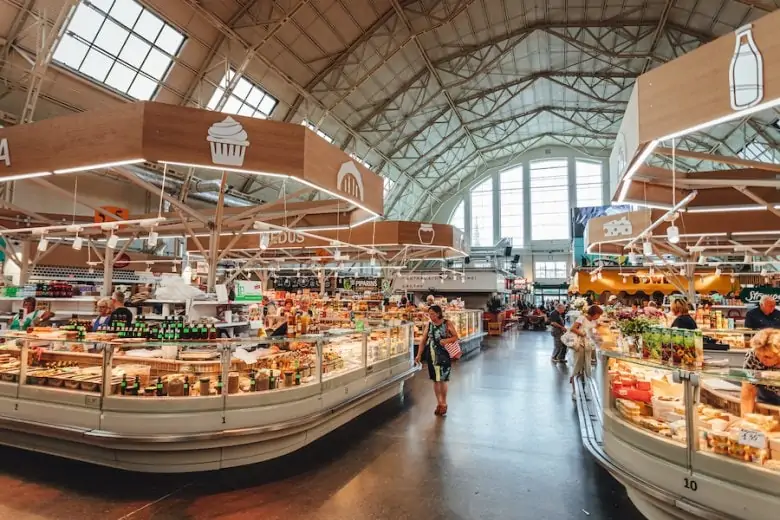 The belly of Riga
This is one of the largest and oldest markets in Europe. The Central Market consists of five food pavilions located in huge zeppelin hangars adapted to market needs in the 1930s. In 1997, the "Riga Historical Center" acquired the status of a UNESCO heritage, and the Central Market is an essential part of it. During the harvest months, when the market squares are filled with mountains of fresh berries, vegetables, and fruit, it is worth visiting for everyone.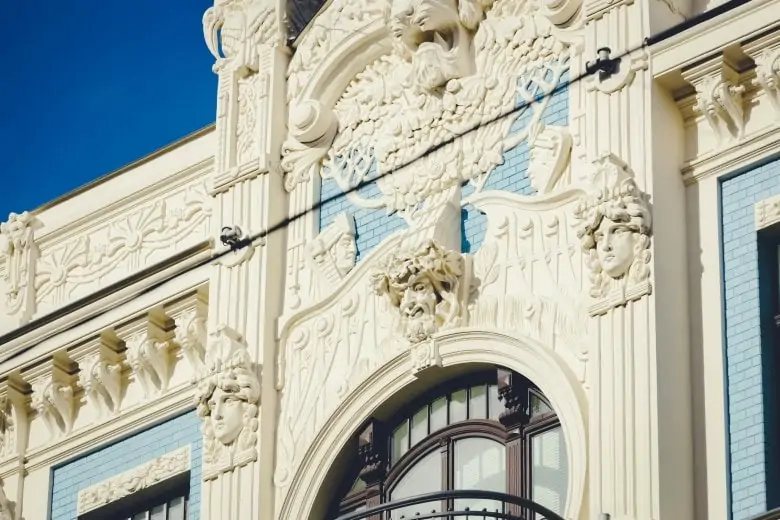 Art Nouveau
Wine? Brussels? Maybe Barcelona? No, the real Art Nouveau capital is Riga! The pedantic luxury of the rich building facades can be admired for a long time because about a third of the houses in the city center are genuine pearls of this style. If the exteriors alone are not enough, the Art Nouveau Museum on Alberta Street will provide a broader insight into this era's interior and everyday life.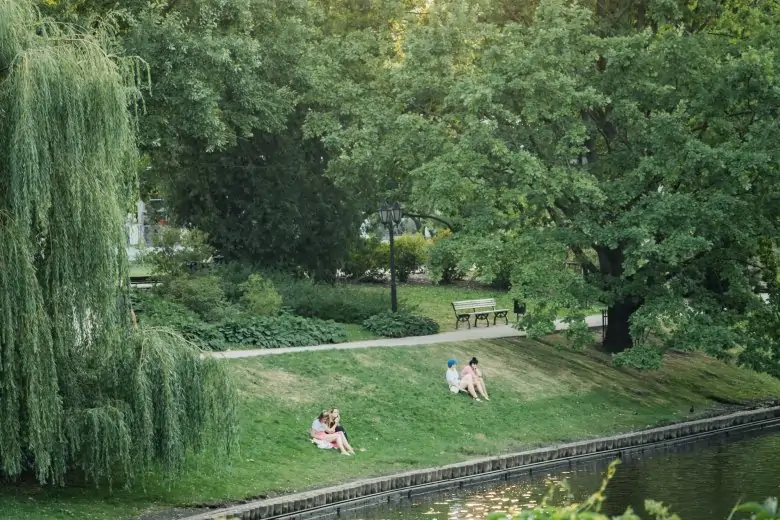 Park life
Riga is covered in green oases - gardens, parks, and squares, where you can breathe in the fresh air, have a family picnic, go for a romantic walk, or a refreshing run. Covered with white snow or autumn leaves - city parks allure at any time of year. In addition, which is not insignificant - free wifi is also available in the parks!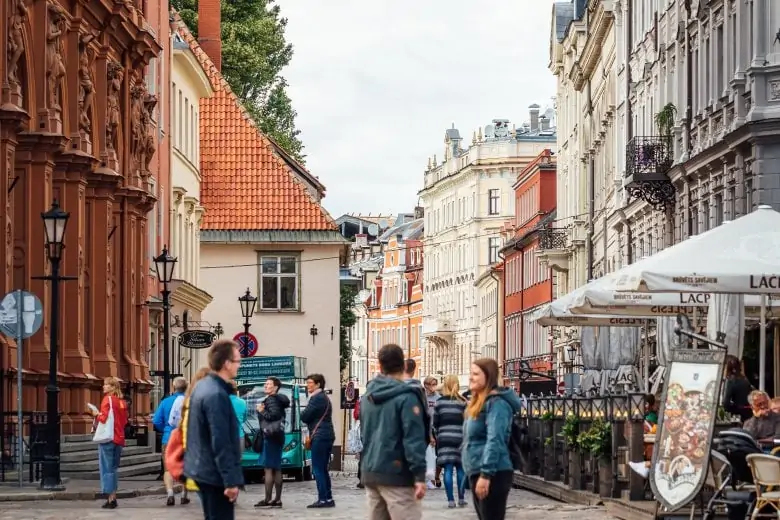 Pedestrian-friendly
Although Riga is not as impressive as the most prominent European metropolises, it is the largest capital of the Baltic States. Therefore, you can be sure that it will not be a problem to get those recommended 10,000 daily steps walking through the streets of Riga. The city is perfect for walks, but use the electric scooter or bicycle rental if your feet get a little tired!
Wooden architecture
Another trophy of Riga's architecture is wooden buildings, which are a rarity in modern Europe. Charming wooden houses inhabit both Pārdaugavas streets and other districts of the city - Grīziņķalns and Maskavas forštate. One of the most outstanding examples of local wooden architecture is the Kalnciema kvartāls, where, surrounded by wooden masterpieces, on weekends, you can visit a market for local craftsmen and farmers.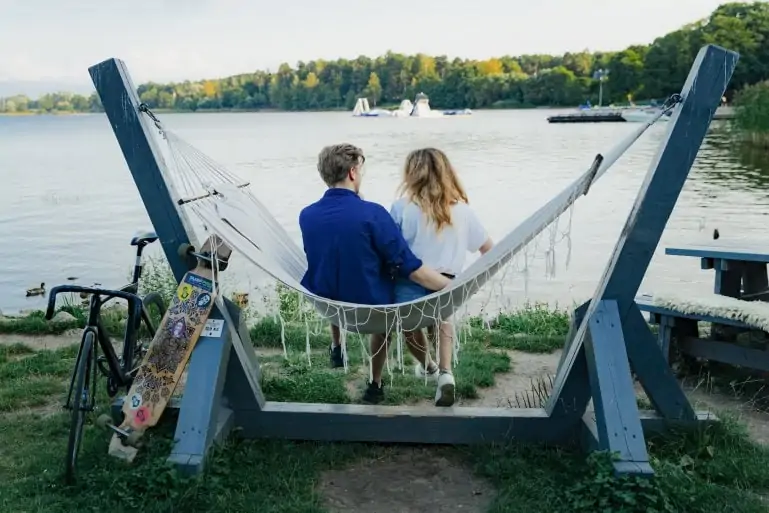 Close to nature
Thirty minutes from the city center to the beach, districts surrounded by forests and fresh sea air, walking along the pier - unique proximity to nature with breathtaking landscapes that you can enjoy here in Riga. Almost everything nature has to offer is just a short drive away.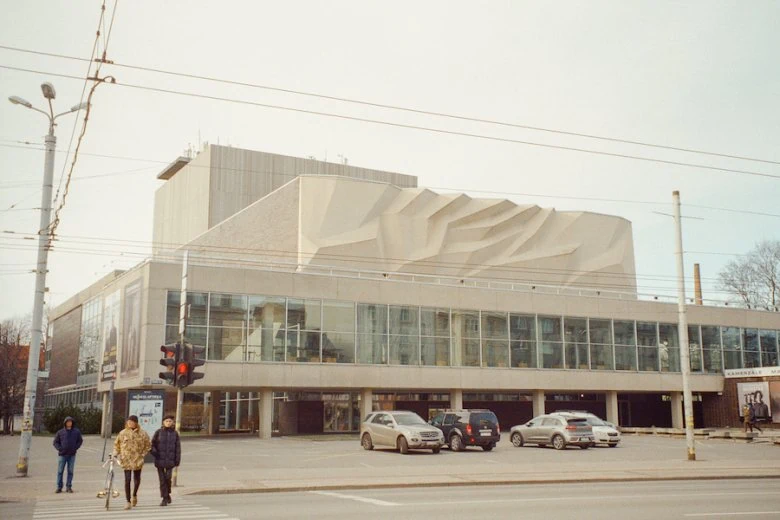 Quirky Soviet Heritage
Evidence of the past, which is rooted in the streets of Riga - the monumental buildings of post-Soviet aesthetics mark an essential part of the capital city's panorama. In addition, the Latvian Academy of Sciences, the Congress House, residential buildings, and other examples of Soviet modernism provide significant insight into Riga's history.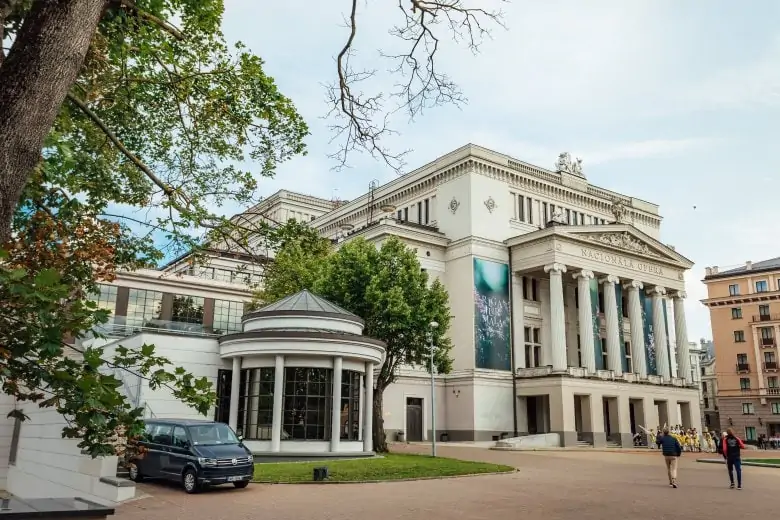 Cultural delights
Theaters, art galleries, outdoor events are only a small part of the whole cultural pie that can be tasted in Riga. The luxurious Opera House, various music halls, independent cinemas, and contemporary art scene are among the brightest cultural offerings.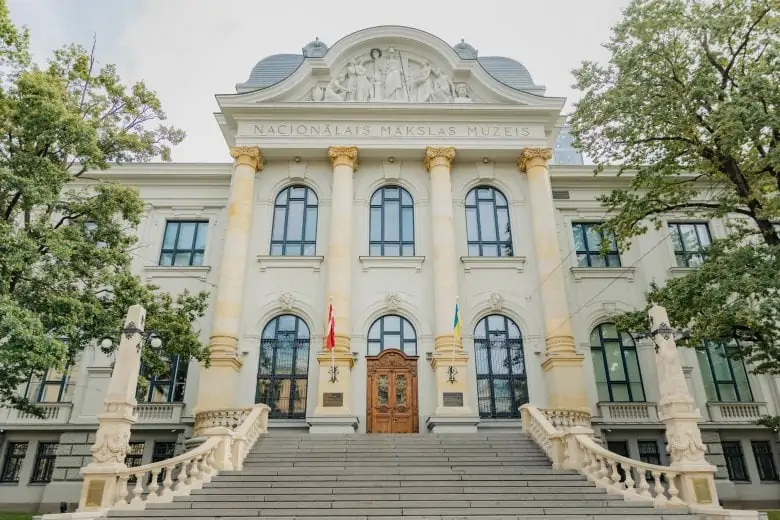 Flourishing art scene
Pop-up art galleries that have revived a series of Soviet-era industrial buildings, many small independent galleries located in the city's streets - contemporary art has found a place in Riga. The Riga International Biennial of Contemporary Art, the National Museum of Art, whose building itself is an absolute architecture masterpiece, confirms that high-quality art is here to stay.
At home in Riga
Everyone will find suitable accommodation in the capital of Latvia - a wide range of excellent hotels proves that. From rooms overlooking the rooftops of the Old Town or river Daugava to minimalist, urban oases and modern apartments. Several hotels also have a spa area and restaurants that are well worth a visit, even if you don't stay overnight.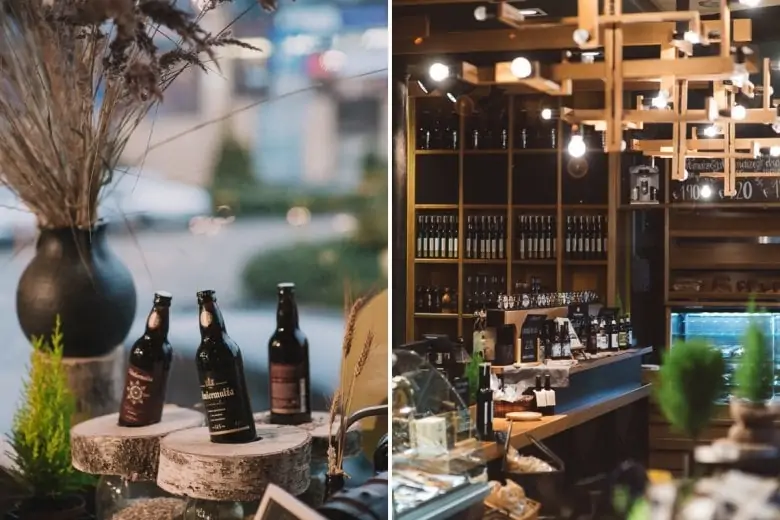 Exceptional brews
The natives know how to brew – coffee beans as well as the hops. Riga is home to the best coffee roasters in the Baltics, thus finding a decent cup of Joe in the city is not a problem. The same applies for a glass of beer, as there are a couple of home-grown breweries that take their IPA's and lagers very seriously.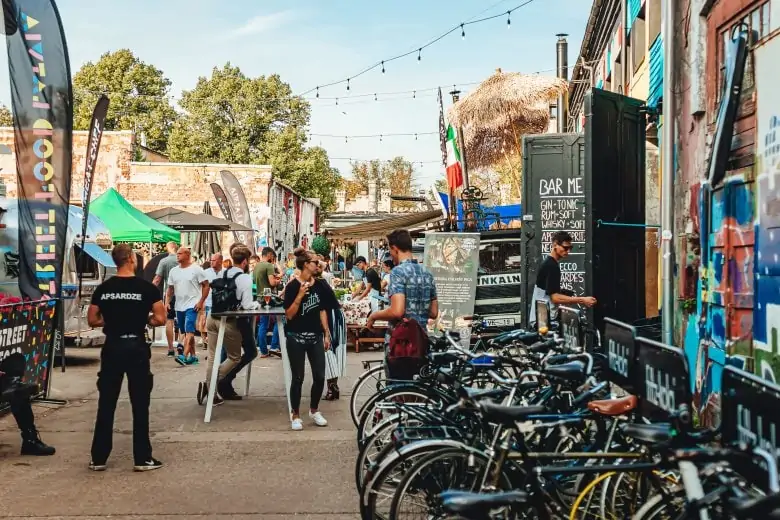 Cool vibe
Despite the remarkable age of 820, Riga is far from feeling old. The city's youthful spirit is best enjoyed at one of the street food festivals or other creative and urban events held throughout the year.